The New Girl
January 13, 2010
I'm going to say this clearly: I hate gym class. It's not because I hate sports or I'm totally not athletic or I have a mean teacher. I hate my gym class because none of my friends are in it. I am always standing alone with no one to talk to. I am rarely even acknowledged, except by my teacher when he's taking attendance.


One day I walked into the locker room, and an unfamiliar girl was standing there. She had long wavy hair. She was wearing a green shirt and black sweatshirt. Just as I passed her, the field hockey coach came out of her office and said, "Hi. Are you new to this gym class?"


The girl nodded. I was growing excited. My class had a new student! I opened up my gym locker, listening to the new girl and coach's conversation. The girl's name was Selena. She was very soft-spoken. She seemed timid and nervous. I couldn't blame her. I looked over at Selena and smiled. She smiled back. She looked very friendly.


The perfect scenario began to play like a movie in my head. Out in the gym, Selena and I would say hello to eachother. We would chat, until the gym teacher came out and we would line up for attendance. Then, he would say, "Find a partner and start your badminton games." Everyone would run to their friends and choose a court. Selena and I, both left alone, would be partners. We would talk the whole gym class and be friends in no time. I was optimistic, like I am every time I see a new girl in one of my classes. Somehow, though, this magical friendship never happens.


After I changed into my t-shirt and sweatpants, the field hockey coach called out into the locker room, "Hey, Emily! Come meet a new student!"


Emily walked across the locker room and stopped in front of Selena. They exchanged hellos.


"Emily, this is Selena. Selena, this is Emily," the coach said. "Can you show her around?" she directed to Emily.


"Yeah, sure," Emily said. The two girls took off across the locker room. Emily introduced Selena to all her friends. Then they went into the gym.


I followed shortly after. Emily and her friends surrounded Selena, asking her where she was from, how old she was. I know I should have been happy, because these girls were trying hard to make shy, timid Selena more comfortable in a new school. But instead, I was disgusted. Why are they talking nonstop with someone they just met while they don't even as much as look in my direction? They've all known me since sixth grade, and they act like I don't exist.


The gym teacher took attendance, and then we started playing badminton. Since she had an odd number of friends, Emily was left partner-less. I joined her on the court, but I wasn't really playing. Emily ruled the court. She hit the birdie when it came my way. Emily didn't even acknowledge me, except to snicker when I couldn't serve.


I was barely paying attention to my game. On the next court over, Selena was partners with Nicole. The two of them did not look like strangers at all. They were talking up a storm and laughing hysterically and whispering to each other, just like best buds. My stomach was in a knot. How come nobody talks to ME?


When gym was over and we went to the locker room to change, I felt defeated. Selena and I were not going to be instant friends, or probably friends at all. Emily and Nicole and Selena and the other girls walked by me, chattering like birds. I stared wistfully at Selena's back. And as she walked out of the locker room as a new member of Emily's posse, I sighed, for I knew that my loneliness would continue.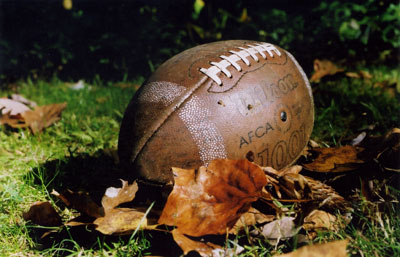 © Michael L., Bethesda, MD