The Break-Up
January 19, 2010
I once thought I would not leave a single stone unturned- a single question unasked- but I have learned that I would.
I would hold my breath and never breathe again in order to keep myself from uttering one more world that could ever break a heart.
I would shut my own heart away from a world that is unwanted, because my heart is unwanted by the true world in which it wants to live.
I would live long, and I would live to give love, but no longer for myself, but only for those whom I love the most.
I would leave every stone unturned- every question unasked- if I knew it would heal that heart and make happy that life.
If I could turn day back to night and night back to day in the pursuit of re-writing this chapter, I would, if only I knew it would have saved that heart the pain.
If I could tell a story, any story, it would be the story of a beautiful boy who fell in love with a broken girl; of a girl who wanted to learn to be beautiful too but taught the boy to be broken instead.
If I could take back these words, and each thought, each dream, each sin... I would start by dropping the stones, and, forever, putting down this pen.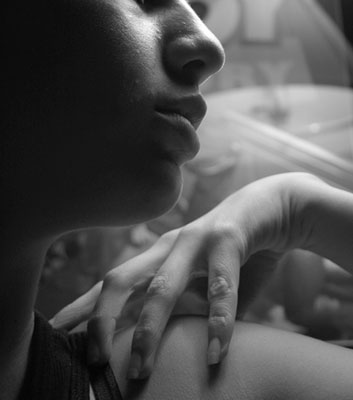 © Rebecca B., Santa Clara, CA