I'm A Zebra
MAG
February 3, 2010
"When you hear the sound of hooves in the background, 99 percent of the time you turn around to see a horse, and one percent of the time you turn around to see a zebra. You, Alison, are that zebra."

An eye doctor told me this, and it's forever etched in my mind. I think he meant that I have too many health ­issues, and he couldn't help me. But what is it about me that made him say this? Well, to answer that we have to go down a little road called "My Life."

I was born during the 1996 Summer Olympics in Atlanta, Georgia, and I was named after my mother. I seemed like a healthy baby; it wasn't until I was two that my first health problems occurred.

I had been bouncing on my parents' bed when I fell down and hit my head. My mother felt a bump on my head, and grew worried when it didn't go away. Finally, the doctor gave me an MRI, and when the results came back my parents were shocked: I had a huge brain tumor. It had wrapped itself around an artery, and it was serious. So at the age of two-and-a-half, I had brain surgery. I now have a titanium plate in my head. Ever since then, I have had MRIs yearly to make sure that the tumor hasn't grown back, and a few years ago, I found out that I do still have a small growth in my brain.

Next? My eyesight, at the age of four. I had been fighting over a magnetic picture frame with my brother, and he let go. The frame slashed my eye, but the accident turned out to be a good thing; the doctors realized I had a cataract in my left eye that was damaging my eyesight. So, I got glasses.

If you were in my fourth and fifth grade classes, you would know me as the girl who was always breaking something. I fell off the back of my chair, slipped in tap shoes, or would hurt my ankle by simply falling, and be in a cast for weeks. My longest stretch in a brace was in fifth grade, when I fell on the school floor while sock-skating; it happened before Christmas, and I wasn't "brace-free" until late in the summer. But no one knew why I kept hurting so long after my injuries healed. The answer came in the late fall of seventh grade.

For the first time in a long time, I was healthy and adjusting to a new year of middle school. In October, I woke with my entire body aching. I visited the doctor several times and took loads of tests. No answers were found for my mystery illness. When my joints started to get worse – maybe from lounging on the couch all day and feeling sick – I went to see a rheumatologist, and she identified my illness: Reflex Neurovascular Dystrophy, or RND.

RND is when the body keeps sending pain messages to the brain, even when there's no physical injury. If you came up to me and gave me a playful slap on the arm, it would feel like a full-force punch to my entire body.

There is no cure for RND except working through the pain, so I was sent to Pittsburgh for a three-week therapy session. I slept, ate, socialized with fellow patients, and did the most intense workouts ever. I had six hours of therapy every day. Three weeks later, I was dismissed with a new way of life: no more sitting around when I feel bad. Instead, I have to get up and move.

Now, I might be taking this idea that I'm what happens one percent of the time – the zebra – too far. I'm wearing a zebra shirt right now, and my zebra Snuggie is on the floor next to me. Everything I got last Christmas was zebra.

Ever since that eye doctor told me this, I have completely changed. You see me as a brown-haired girl with blue eyes, glasses and braces, but inside I'm a happy, healthy, misunderstood zebra.

And I'm not afraid to say that I'm a zebra. It's just who I am.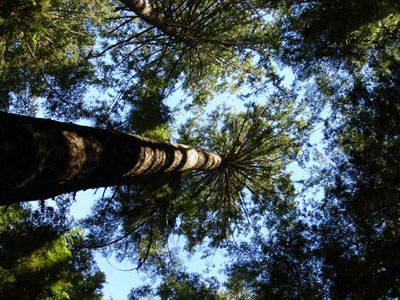 © Janine M., Winnipeg, MB, Canada