They All Hate Me
February 20, 2010
"You have received a 2 out of 5 star rating." "Your article has 0 comments." The cold words are flat on the screen. I sigh and lean backward onto the hard wood of the study hall bleachers.

I'm a loser, eh? I think as I silently glare at all the students whose hate for me floats invisible over all our heads. I especially glare at the girl five feet to my right who is flirting with the guy I love. He's flirting right back, too. He hates me. He hates my friends.

They all hate me. That girl who tells me how ugly I am in the locker room. That girl who rolls her eyes at all the right answers I feed her in algebra. That girl who used to be friends with me, but abandoned me when she realized how nerdy I was. Those students; they all hate me. My friends are merely backup; the kindest girls in the school who thought they might do me a charitable favor, but all secretly hate me.

They all hate me. Even when I escaped into writing, the thing I love, and was brave enough to share it online, no one sees it. I thought I had a talent: me, the ugly nerdy useless girl- but I thought I had something. The ugly, nerdy, useless girl who was talented at writing? No. Much, much more talented writers ignore the novel I've worked so hard on; the novel I've spent hours on, the novel I've grown to love. If they don't ignore it, they do a charitable service to give it a sadly truthful and truthfully low rating, or mumble a 'Cool' or 'Nice'.

And yet I still sit up at nights, music deemed uncool blasting from my speakers, hunched over my laptop, battling my antagonists and cheering on my main characters. Sometimes I know that they all hate me; I know I'm all alone. I picture the world on my shoulders- and then I picture myself lifting it into the air. All those standing below me, those who hated me, staring as they drop their own tiny loads. I am not alone. So my classmates hate me, so my crush hates me, so the entire online writing community hates me. I have my characters. And they will help me lift the world.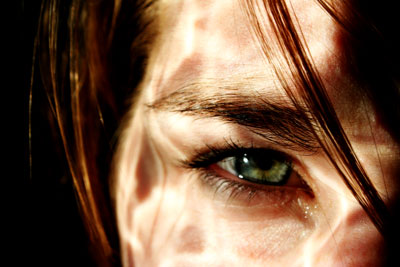 © Monica L., St. George, UT