Dolphins
February 24, 2010
The boat is flying across the water. Wind whips through my hair and my blue tank top billows up and hits me in the face. I am very thankful that I wore a bathing suit underneath. I am standing at the bow of the ship. My eyes rove about, scanning the water for dolphin fins.

"I see one!" somebody calls out.

People flock to the edge of the boat to spot the dolphin. I see a shiny gray fin poke up out of the waves. A huge smile is planted on my face. Dolphins are one of my favorite animals, and I am thrilled to see one in the wild.

More and more fins begin to appear. There is a whole pod swimming around the boat. Everywhere you look, the water is filled with dolphins. I think about running back to my seat to get my camera, but then I decide that I don't need a photo. I'll remember this day forever, and memories in my head are the best kind of memory.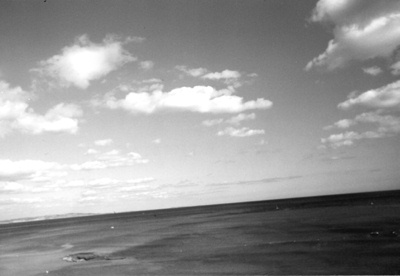 © Nikki C., Phoenix, AZ