Catastrophic on the Billboard
February 26, 2010
Atop a dirt-stained, off-white, and chipped billboard ledge, lays a porcelain skinned girl that has been shattered, as if she were a real doll. Her wild curls of chocolate are untamed and messy due to the lack of care. In unsuitable clothing and barefoot she dashed here through briars and thorns. Her world, or more so, what remained of her world, has been stolen from her. She is hopelessly but helplessly trapped in the labyrinth or what is more commonly referred to as "love". Her molested and maltreated mind can't help but reminisce and flashback to the pain wrenching memories experienced with the missing pieces of her heart at this personally historic landmark.

The wind vehemently whips and snaps every last object it can clutch with its icy hands. Mimicking the wind as a natural reaction, her limbs twist and intertwine into what could be mistaken as a human ball from the shrill roar of the cars speeding down the highway. Loneliness, abandonment, and panic violently overwhelm her tear ducts, which within one blink are filled with salty crystals. Her tears are parallel to the mysterious midnight veil which made up the sky that equivalently released bitter moisture droplets. Shadows are painted around her eyes from the mascara and eye liner she applied knowing it would be wasted. Her chiseled; now transformed into crimson face and tangled body are submerged like a submarine ten of thousands of miles under the sea. The sound she witnesses next, she could not believe has been released from her own petite and imperfect body; a blood curdling screech that left her own ears ringing and penetrated the silence of the distant dogs snarling in the background.

The piercing of her wounded heart continues with every heave of her chest as she pants for an inhalation of the damp oxygen. Without thought, her quivering hands seize her chest; almost as if she was trying to prevent the final grains of sand that make up the remainder of her heart, from slipping away. An aggressive tremor overcomes her body. She has lost control of her own bodily movements because of the scars this reminiscent place bears. Each one slashes into her mind, soul, and heart more deeply ever single solitary second she is here. She stays not because she is addicted to the pain, nor because she waits for him here; but because, reliving the anguishing remembrance is superior, in her mind, to forgetting it.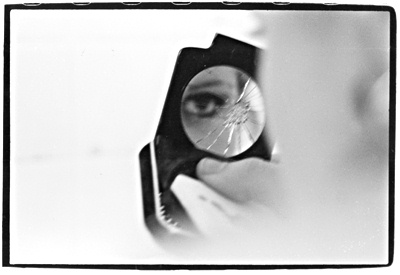 © Heather W., No., Brunswick, NJ