My Cousin, Vince
June 26, 2010
"Vince, when I grow up, I want to get my septum pierced, just like you."
That's what my sister said to my cousin, Vince.

Everyone loved Vince. He looked kind of rough, like I wouldn't want to meet him in a dark alley. He wore a million chains and rings and piercings. I could definitely say he was a little scary, but I didn't care. I loved him anyway. He was likable, and he didn't care if my brother and I play with all his necklaces and rings and everything else. He was funny and nice, and yeah, he got annoyed like everyone else, but basically he was like the 11th one in my mom's family.

One day, while my mom and Vince were talking and I was playing with his chains and necklaces again, I saw a cross on a thick chain sitting on the coffee table. I reached down and slipped it over his head.

"What'd you put on me?" Vince asked warily.

"Nothing…" I said, trying not to smile.

Vince looked down and automatically saw the one out of place. He started to take it off, but my mom said "Keep it. It'll keep you safe."
"How about we trade then?" he said and gave me one of his necklaces.
Of course, my mother automatically opposed.
"What's a 4 year old going to do with a necklace bigger than her?!?" My mother argued.
Eventually, Vince took the chain back, but I still remember the weight of it in my hand, and the coolness of the necklace.


Vince was having trouble at home. For some reason, he didn't want to live there. He was over our house more, talking to my mom, to my sister, playing with us. I liked it. So did my brother. We didn't understand the fact that he didn't want to be at his own house. I remember the worried look on my mom's face, and wondering why. It was just our cousin visiting. It was just that he missed us.
That's what I thought.

As time moved along, Vince moved in with my Grandfather. I was so exited! I couldn't wait to go to my homeschooling, so I could see Vince

After a few weeks of home schooling, summer came. Then my mom told me we were moving. Three of my cousins came up to Pennsylvania with us to help us settle in. I was less than happy.

After I moved, my cousin died. I don't remember exactly when he died, but I don't think it was long after we moved.

My Pop-pop bought him a jeep, the kind with just a canvas for a top, and zip up windows. He was driving in the rain, and all of the sudden, he started hydroplaning. His jeep flipped over and he crashed.

There was a small article in the paper. It said "Young Adult killed in Car Accident". Young Adult didn't describe Vince. When people read that, they probably read "Another stupid kid killed by drinking too much". "Young Adult" didn't say how fun he was, or nice he was. It didn't say how he would play with his little cousins. It didn't say how he would tolerate us when we were climbing all over him (most of the time). It didn't say that he was one of the few teenagers that gave my mom or aunt or uncle full respect. It didn't say what a wonderful kid he was.

Sometimes when I'm about to pitch a fit, scream my head off, and dropkick both my little brothers so they'll just get away and shut up, I remember that I was little, and I would climb all over Vince, and he was patient, to say the least.

"Vince, when I grow up, I'm going to be as nice and kind and patient as you."
That's what I wish I said
To my cousin,
Vince.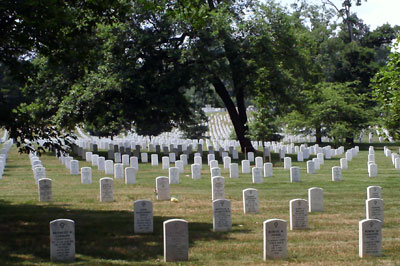 © Alexandra Y., Lubbock, TX