My Mission Statement
July 6, 2010
Rocks are the important things in life.
They are who you are.
You need to take care of them.
In my world, my family is a rock.
They are the reason I'm in America, and the reason for what I am doing.
They support me, love me infinitely, encourage me, and make sacrifices for me everyday.
Another part of me is my attitude.
I want to enjoy life to its fullest, and with optimism I will succeed.
Never will I take simple things in life for granted.
I will follow the golden rule, and treat others how I, myself, would want to be treated.
My actions will speak louder than words.
I will always try and help others asking nothing in return.
I will be true to my word, and let my good morals steer me in the right direction.
Confident, is how I want to be when I venture my way through life.
The commitments I make will be honored.
I will strive to be the best I can be.
In order to make myself, friends, and family proud I want to attend a good college or university.
However, I will never take the shortcuts, but will instead always take the high road.
Most importantly, I will never lose sight of my goals, and will always be true to myself and others.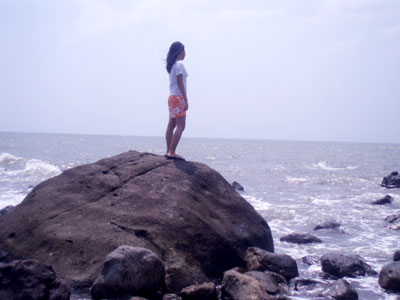 © Grace L., Bacolod City, Philippines