The Darkest Eagle 10/6/10
November 5, 2010
Time rushed through his eyes as that face disappeared in the desecrating mind of time. Couldn't help it, although he left a lot behind the hardest thing to let go was that. He considered it a thing because of it's ingenious state of mind. But, he knew he had to let go of it. He denied that it was his fault, but he knows. He wants it back, it started to disappear when he was a little bit younger.

Everyone started to move on. The Four Brothers he would put it as; were very important to his life, they kept him alive, they were what got him motivated. They were older by years, but considered him as one of their age group. He was a little immature but he was young, there was no helping that.

The brothers taught this young boy, the respect he has along with other necessities needed for life. If it wasn't for them who knows what would've happened to him. I remember him telling me about that day, the day that made him happiest , that day that made him stand up when pushed down, that day that he wanted back the most, the day that he lost what he most cherished.I cry for him to get those days back, if only those tears can turn into that day, so he can jump in the puddle of memories and relive that day.

He told me as if he relived it that day, he gave the most vivid details imaginable.But, what I really liked was the end.......

They were at Trinity College playing Man Hunt. Man hunt, one of their favorite out door game. May I tell you that boy is fast, agile, and quick; all four of them were. The grass had tiny drips of water, to show how healthy green it was. The field was clear all that was there was a announcing tower, the type they use for College Football. Other than that the only presence was the low fog on the floor. He also said the temperature was very moderate, the tiny audience stairs that sat along the sidewalk were very deceitful because the fog would build up there and make it seem cold.

In that day the moon was shining brighter than the sun, which made the stars look like it's little children dancing freely in the night sky.

The teams were picked then he said " Give us about 2 minutes before you start and don't cheat."
Then they vanished.
He said he ran to a spot he felt they wouldn't ever think of. The field is what he said, is where he hid. He couldn't think of anywhere else he felt trapped in the darkness of adrenaline. He claimed to have very little time, but I knew what it was. Fear, happiness, and chance. Fear of the dark, happiness of being with his crew, and chance to prove himself to everything.

It was very weird that all this was in a simple game of Man Hunt but, what can I say he was the youngest.

But when the game started all became clear of where to go. So he attempted to go , but they were one of them were going in that direction already. So he retreated his thought and went to the stairs where he soon figured out that one of them were scouting in that area. He thought of the slickest thing, to go sneak behind him and enter the darkest area of the whole periphery.

He felt as if they read his mind. As soon as he tried going there they seen him. He was well aware of their discovery so he knew he had no choice but to run. As soon as that thought appeared they someone else came, his brother.

The eyes contact that was transferred was hostile, not hostile as in rage, violent, and hate Hostile. No it was worse, the looks he gave was Brother Hostile, one of the chances he was worried about came.

His brother, the only person in the world that he feared. Was face to face with him. The eyes of the Tiger shined in him. Thoughts raced because he felt as of there was no escape.

He dashed forward, evaded him quickly, as he passed him he sprinted faster and faster. But that still wasn't good enough. Now they were in the field with the others running for what seemed to be their lives.

He said he evaded him but then came one of his other brothers which got a grip of him, which caused him to trip. All momentum was lost, but he couldn't give. The fear came again, he tried to get up as fast as he can, but couldn't so he made a trick.

He stood on the floor, and waited for someone to secure him. As soon as they came he rolled up and ran. The brother stood shocked then in milli seconds caught realization of what was happening. So the chase started again....

After they were exhausted and some of their friends left, they stood at the College and started talking.Peacefully and at that moment he knew nothing but time could've ended that day.

Although that day felt perfect that was one of the last days that the brothers stood together. The main thing that kept them together, separated them, that thing was time.....

After he remembered this he would always cry, break down, and rage would soon fill up the fire he had inside.

After these days he realized that he had lost the foundation that brought him up.

He considered them his wings. He considered himself an Eagle. Eagles can't be considered an Eagle if it can fly above them all.

So after his wings were lost he knew he had to let go, let go of his old self. He had to rebuild his foundations. He had to build himself back to how it use to be.

He couldn't this without letting go of one thing, and that one thing is what helped him surpass his disappointments, his failures, and helped him strive to live day by day.

What he let go was his motivation.
What he let go was his past.
What he let go was all he had.
Memories.......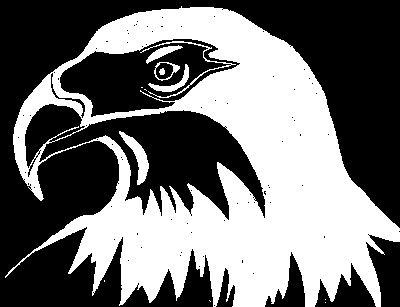 © Matt H., Gulfport, MS