Ordinary
July 14, 2011
You live in Singapore, where out of the ordinary doesn't ordinarily happen. Unless you make it happen, which is, I'd say, ordinary enough in itself, especially since you need excitement in your life to make life less than ordinary.

Shopping for chairs is ordinary; if somebody is lacking chairs in their room, well, the ordinary thing to do is to buy a few. It was not very long ago when my mother, sister, and I—simple, ordinary people strolling the halls of IMM—our ordinary local mall—went to complete this ordinary deed.

We saw plenty of ordinary chairs, from those that rolled to those that didn't roll to those made of burgundy velvet to those made of tough leather and even to those that could pass for thrones—that, I guess, is not so ordinary. They came in all shapes and sizes as well, but seeing as chairs are ordinary pieces of furniture, there's really no need to get into that.

I went for the non-ordinary non-rolling chair, because I felt like the mahogany wood it was made of was not as ordinary as the modern-looking chairs that could twist around—the kinds you see in ordinary offices. It brings a sort of thrill to people, when we go for the special.

We bought two of those chairs, because, ordinarily—seeing as I shared a room with my little sister—we couldn't have different chairs to our desks. It would ruin the dynamics that made the room work, which is hard enough to keep with a sister who can't restrain her clothes from littering the floor.

So we bought two chairs of the same kind.

And we cashed and carried them to the car.

Now, before I get too ahead of myself, I have to include that cash and carrying chairs is not so ordinary. But hey, my sister and I had just had a concert, and my mother was tired. What was the harm in excitement? What was the harm in destroying the perfect order in IMM?

My mother and I lugged the chairs while my sister tagged along, complaining about her tired feet. The chairs were not heavy, but we occasionally stopped to take a break. And what did we do? Well, we had chairs did we not? So we sat on them, non-ordinarily in the middle of the mall.

The elevator incident must have been the best of them all, however, as we plopped our chairs in the empty elevator and sat. Wouldn't it have been even less ordinary if I'd had the throne-like chair we'd seen that day and sat in that, with a tiara upon my head? Ordinarily, I would put myself in royal garments and see what people's reactions are. Would they bow down to 'royalty' in an elevator?

But my mind often wanders non-ordinarily far.

The elevator doors slid open and a family stood on the other side, waiting. They looked, ordinarily enough, startled to see us hooligans on our chairs. My mother was cracking up. She could have fallen off her chair but it was our stop, so we all stood up instead and left.

I must say, the little girl in that family looked ordinarily frightened.

It took us a while, after my sister confused the color blue with purple—ordinary for a girl like her, I must admit—but we eventually found our car, which—ordinary for a car like the one we had—had been hiding behind a wall that jutted out too much.

My mother, in her non-ordinary mood, wanted to sit in the middle of the car park and see what cars would do. Would they honk? Would they stop? Would they shout? Would they run her over? I thought it would be the more ordinary thing to keep away from danger. So we sat on the side of the car park for a little while before finally packing the chairs in the car, like ordinary people would have done ages ago.

The excitement, sadly, but ordinarily, was over.

A conclusion must be inputted now because, honestly, it's the most ordinary thing to do. So here it goes.

Making things interesting is to rid these things of any order, to make life less than ordinary. I like to make connections, ordinarily enough, and for this, there's only one that really makes sense.

People may seem ordinary, walking in a mall or parking a car or talking with friends or doing work. Yet each person is unique. We don't know it, because we only know ourselves, therefore we, to ourselves, are the least ordinary. But if everyone thinks that, well, wouldn't you agree when I say that nobody is very ordinary at all?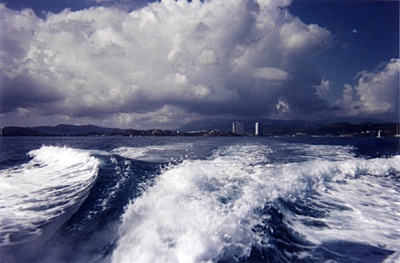 © Jenn T., Dover, NH