Blinded Child
August 6, 2011
Blinded Child, don't you see it all now.

Can't you picture everything you dominated, accomplished, and put all your courage with all your hard work collapse into pieces.

You can't see your childish dreams, adolescent fantasies, and the juvenile pride of being able to take over the world.

You've been mistaken with the world you thought you could take over when your a slave in your own world child.

Your just a forgotten, lost, interesting, and cheap piece of art that could never rank high to its own place in an art gallery.

You let yourself grow up to fast, managed to crack the mirror with disappointment and anger; Corrupted your mind with silly ideas that deserted you in the real world.

Your no longer the precious, stunning, one of a kind seashell found on the beach.

No, honey your just the seashell that never made it to shore with every doubt and insecurity you sunk to the bottom of the sea.

Now no one can see you, your lost with no hand to hold on, forgotten by the people who once cared, and left in the dark to let yourself starve from the freedom you could have had if you didnt do the things you did.

Don't you notice or look at the hourglass and measure the time you have left before you break, and no longer can save yourself from being buried in the sand.

Are you blinded by the fact that you have a grown, damaged soul stuck in a child's body?

Instead of crying about what you want, why dont you cry about what you need!

How did you become so dull and moronic about all the choices you've made from being so bright, securable, and cynical.

Child your stuck in a web of lies that you've told, and now you have to make up for all the times you've let the tears of others hit the ground.

Look how ill you look kid, the frail frown upon your face, the black circles beneath your eyes, and the hurt thats starting to appear behind your thin mask of happiness.

You've left everything you wanted to be with absent-minded people that I no longer see trying to catch you from falling.

Your caught in a prison cell of hurt, depression, and interrogating yourself about everything you have failed during the time of a fallen child that bloomed brighter than a sunflower on a spring sunny day.

Blinded Child go look in the mirror! Isnt this sad that this is coming from you.

When you wake up in the morning, your reflection in the mirror is speaking her mind to you.

Even you and your reflection thinks less of you!

So Blinded Child put down that bottle, throw away those toxic chemicals, and sleep well tonight.

You wish you can stop all the hurt by falling asleep and never waking up; Maybe your wish may come true and you'll no longer feel broken.

Im tired of suffering child, and I wouldn't mind sleeping now till forever.

Just even one night without suffering, I would like to as least not look so sleep deprived the next morning...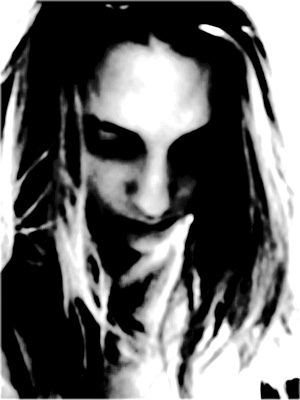 © Maria B., Boston, MA