The Memoir of Makeem White Part II
July 7, 2013
On May 11, 2012, an incredibly bad event happened that day. It was worse than going on an acid trip while streaking through the town with a rash on your you-know-what. This is an interesting tail of survival, strength, confidence, and the will to keep believing that things will get better. As my dad always says, "Things happen for a reason."

May 11 started out just like any typical day: simply preparing and going to school. Heck, even a caveman can do it. At my school, it was a dress-down day, where all of the students and staff at SciTech can wear casual clothing. Everything was running smoothly until I came home, and that's when everything came crashing down.

I discovered that my room had caught fire. Almost everything in there was burned: the majority of my own clothing, the iron and ironing board, the fans, even my TV. Luckily, I was able to salvage some clothing and other items. My brother Asante told me that we cannot bring the clothes since they were burned. But I didn't give up hope on the clothes since the fire damage could come out, if washed thoroughly. We went downstairs, and a woman from the Red Cross told us that we must go to the Quality Suites in Oakland. She also said to use our money for paying for the hotel, not for luxuries like video games.

Later that day, me and brother went outside to clean up the shattered glass on the sidewalk. The glass was sharper than a marksman. After that, we went to our mom and dad's room, to prepare to leave for the hotel. My mom called for her nephew Derek, AKA "Boe", who was a cab driver. Several minutes pass, and he shows up. He asked us about the house. I said, "Well, our room is a little crispy." It was more burnt than a piece of toast lit on fire.

After getting all of our junk in his cab, we all got in and rode off, on the way to the hotel. As my cousin was driving, I couldn't help myself to a few Cash Cab jokes, just to ease the pain. I quipped, "We're in the Cash Cab!" When we stopped at a red light, I had the nerve to say, "Looks like we've got ourselves a Red Light Challenge!" Everyone in the cab thought that was ridiculous and goofy. Even me; I guess I'm a deadpan snarker.

After we showed up at the hotel, we had to take our stuff (which there was a lot of, by the way) to the third floor. Luckily, there was an elevator. After we got the hotel room keys to our rooms, we hopped right on in it, made it to the third floor, and got ourselves organized.

I was quite fortunate to have all of my school stuff with me prior to the scorching from my house. I was able to connect to Wi-Fi at the hotel, meaning that not only can I keep track of schoolwork, but I can also use the computer for leisure, and to lend it to my family, despite the rules saying that you cannot lend it to anyone else. But you sometimes have to break the rules in order to survive.

After a couple of days laying low and adjusting to the hotel, we decide to wash all of our clothing that was salvaged at the nearby laundromat.. It took a few hours for the damage to completely go away, well, for most of the stuff. Unfortunately, some clothes had to be rid of since the damage was too severe. At least we got something out of it. With the rescued clothing, I can go back to school without wearing anything that smelled like smoke. Oh, in addition to the saved clothing, I also found a two-dollar-bill on the ground, right outside of the laundromat.

The day before I returned to school, my dad asked, "Are you going to school tomorrow?" I said "Yeah. I'm going back." He then offered to walk me to the school, since I didn't really know my way from the hotel to the school. I then prepared my stuff for the day I return.

Soon after, I returned to school. Some were surprised to see me back after I took a couple of days off due to something burning in the distance... (if you know what I mean). In the middle of the day, my adviser Mr. McCoy asked me about the fire at my house.

I responded by saying, "The fire just got my room on the third floor."

He replied, "I'm sorry. Are you okay?"

"I'm good."

"Welcome back," McCoy said to me with joy.

During lunch, a few of the guys I usually sat with were surprised and kind of happy to see me back. After that, I went to see Dr. Scherer, the principal, to talk about my situation.

"Where are you currently living at," the Doc asked.

"Right now, we are at the Quality Suites in Oakland."

"I'm sorry about what happened."

I'm gonna be legit about this: almost everyone that asked me about the fire said, "I'm sorry." to me, it was a bit of a running gag. But, at least they showed some sympathy, rather than make me the subject of ridicule.

Two weeks later, me and the gang departed from the Quality Suites to move to the Quality Inn in Green Tree due to the rising costs of the hotel bills. Before we went there, we made a pit stop in order to gather our dishes and utensils that were at the house, since they didn't end up like a log in a fireplace. After obtaining those items, we went to the Quality Inn, which seemed smaller than a cul-de-sac. My family and I went in and got comfy. There was only one problem: there was only one bed and a futon, meaning that me and my brother had to sleep on the bed!

We were a bit thankful for the move. For one, we had a kitchen and dishwasher, along with plates, bowls, cups, and utensils for us to use. Then, the guests can have breakfast for free. In addition, there were two closets and a TV plus a desk for my belongings for school. Also, there was a mini laundromat. Oh, I forgot to mention that there was literally a basketball court!

During our time at the Quality Inn, my brother and I would go out to play some ball. We were both fairly good at basketball. Our frequency of shots were as great as the new Call of Duty's day one sales. We would play for a while until we got tired. On some days, our dad would come out and play with us. He usually schooled us on the rules of basketball, and the game "Thirty-Three", where you have to score thirty-three points before your opponents. It was good fun and a heck of a workout.

On May 24, after taking the shuttle to Downtown, I hopped on the 71B, and I saw Essence, a good friend of mine and the person I liked. I took a seat next to her and told her about the fire. She was very shocked to hear the bad news.

"I'm sorry to hear that. Don't give up, Makeem," she said to me.

I told Essence that I humored myself during the situation. I told her about my Cash Cab jokes, too. She found them amusing. I even told her about my two-dollar-bill. Our conversation was more fascinating than staring at paint drying for an eternity.

Afterward, two days later, we struck a deal with someone in the real estate business that landed us with an apartment in Wilkinsburg; it had two rooms, a bathroom, and a kitchen. That was enough for us until we could move back to Pittsburgh. We eventually moved there on June 4th. Me and the family had to tidy up the place first before it could be livable. At first, we had to use air beds before obtaining real mattresses. There are pros and cons to living in Wilkinsburg. The pros: close to SciTech, nearby stores, and bus stops are close to the apartment. The cons: lived close to SciTech, but since you're in Wilkinsburg, you're out of the district, the steps up to my apartment are a frustrating trek, especially with groceries, shootings (specifically during the evening), and everything seems run-down. The people creep me out and there is a raccoon problem that is as constant as someone being bullied.

On the second to last day of school, I told Essence that I will be unable to return to SciTech, since I lived in Wilkinsburg. To my dismay, Wilkinsburg was only twenty minutes away from the school (No, seriously. The bus ride was twenty minutes! I counted!). Neither of us were very happy about that. On the last day of school, we had our last conversation. We hugged each other. I told her that I can't make it back to SciTech the following year. "That's so sad. Hearing that makes me wanna cry," she said in a very sorrow tone. I said my last words to her. They were: "You'll always be my sunshine. Farewell, Essence" During our final embrace, her last words to me were, "Goodbye, Makeem. I'll miss you."

That day crushed my heart, which seemed as bad as the agony a woman has while they give birth. From there, I realized things will not be the same anymore.

Throughout the summer, we were in a recovery phase. We were starting to get our groove back. We got ourselves a new TV for the living room, new window fans for my room, and we didn't have as many financial woes as we did before. On top of that, me and Asante got some new clothes from our older brother, Gregory, Jr. To sum it up, we were finally back to normal.

In August, my twin and I were released from Pittsburgh Public Schools, and we signed up for an online school. I was a bit scared hearing the term "Cyber School" since you would have minimal interactions with anybody, and that it would be hard to adjust. But then I realized it isn't so hard after all. After my ten years in public school, I would be going to online school for the first time.

Good things definitely did happen for us. Also in August, my oldest brother took me and Asante to see The Dark Knight Rises. That movie was awesome! Then we saw X-Men: First Class, and that was pretty great, too! But the best thing that happened was when I saw Essence on the first day school for PPS (Aug. 30). The thing is, I took a trip to the library so that I can get some books to read. After leaving the library, I wanted to pay a visit to my former school and see some friends. I went near the entrance, and Essence saw me and yelled, "Makeem", just out of the sight of seeing me. She embraced me in joy.

I asked her for her number. Then she asked if I had some paper. To my chagrin, I really didn't have any good paper on my, except a bus schedule I used to get to Oakland. I quickly wrote her number down for me to remember. Soon after, she asked me a burning question that even I still have in my mind:

"When are you coming back?"

"I'd say about a year or so, if I am able to move back to Pittsburgh."

"I gotta go. Will you call me later?"

"Sure thing. I'll call you at seven. Bye, sunshine."

"Bye Makeem."

That day really went well for me. In fact, I did call her at seven on that very day. And I had some nice books to read.

Three months later, after a rocky start at school, I finally got my act together and managed to get a 3.4 GPA, an improvement over the 3.167 I had in the previous quarter. On top of that, I earned a Christmas that was bigger, badder, and more uncut than the Macy's Thanksgiving Parade on acid. My allowance has gotten better too. My first year at my new school was pretty great. I'm returning there for the upcoming school year, and I'll do better than ever.

In conclusion, things can get better over time if you keep on going, despite the events that hurt you. Keep on going, regardless of how things go your way. As my dad always says, "Things happen for a reason." And that's totally true. Stay strong.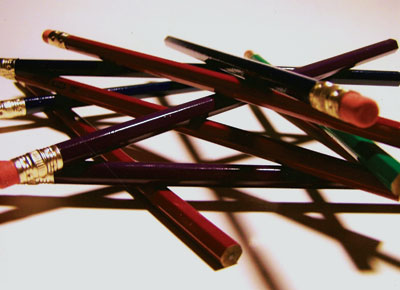 © Nicholas K., Weldon Spring, MO