Wallflower
July 8, 2013
Things happen every day that no one seems to notice. Perhaps how the elderly woman next door wasn't watering her garden today as she does every morning; how the young lady at your favorite coffee shop isn't wearing makeup for the first time that you've seen her; how a jogger is without their loyal Labrador; how someone new is sitting the corner of your local bar; how a young woman carries her shoulders higher when they were usually slouched; the way a young boy tenses as his old companion passes- you see none of it. I am the one who notices. I see the little things. I watch and I understand.


I sometimes try to remember a time before I noticed things but I have always been an observer. As a child I was quiet and unobtrusive. My desire was to soak in my surroundings like a sponge and then mirror them back at others. As I grew older this became more difficult for many people do not like the truth of what young children see.


People have told me that what I have is a gift- but I find it to be more of a curse. It is painful to watch the world suffer and know it is suffering. "Ignorance is bliss." I find myself attracted to those who have suffered; they make better companions. They are the people who understand the power of trust and truth and desire. Pain makes people wiser and stronger.


No one watches me and I find that strange because it seems like someone is always watching someone else- yet I go unnoticed. Perhaps that is what wallflowers do best- go unnoticed.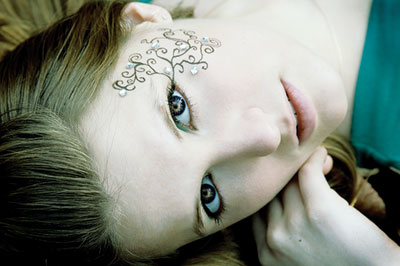 © Michelle B., Blairsville, GA