The Good Ole Days
November 27, 2013
"Write from experience", he said. Whatever else I may lack, there is plenty of that. For starters, I was born thirty years too soon. I believed I could be what I wanted to be; I just couldn't convince anyone else.

This is an account of one women's experience in a "man's world". The experience is not unique; it simply reflects the attitude of the times.

I graduated from the university in 1943. I had taken the required courses in the education department for teacher certification, not because I was particularly motivated to teach, but because my parents insisted. My ideas of correct possibilities at twenty-two were directed toward something exciting and challenging; their ideas were more realistic.

Nevertheless, I did not teach as expected; I accepted a position with a large church in Milwaukee, Wisconsin, being in charge of all youth activities. It was a chance to be creative and my first experience in counseling.

By 1953, having been back in my home time for some time, now married, with four children, there was a very definite financial need for more income. I applied for a teaching position. The superintendent, at that time, informed me that, (oh, this is so lite!) "My place was in the home, taking care of my children." He would, however, allow me to substitute- which I did, for five years. I found it more interesting than I had anticipated. Since I was working practically full time anyway, and managing the family responsibilities, I renewed my efforts to obtain a contract.

Administrative attitude had not changed, but a sudden death in the faulty opened a position in eighth grade English and Civics. English was my major- Civics a deficiency. They offered the job and I took it- starting salary $3900.00.

Teaching was fine; I really felt I was doing something important. There were inevitable guilt feelings about not being a, "full time mother", because people forced them on me. Common sense told me the job was not a determining factor in the quality of motherhood. And, of course, there was the two track job- one at school and one at home. This was long before the time men felt any obligation to assist with, "house-work", synonymous with," women's work". I learned to budget time- but would gladly have traded a little salary for a few more hours each day.

In the spring of 1961 I took an extension course offered by the university in the guidance and counseling department, and really became excited. I was accepted into a government paid institute to work on a master's degree. I'm sure I could not have considered further education for myself under any other circumstances, I didn't have the money. Getting that degree was high stimulation. It took two and one-half summers, (1963) but I was ready for a new career!

The local administration soon let the air out of that balloon. Quote: "We have no place for women in administration in secondary education." They didn't tell me that they didn't tell me anything) but that was their reply to the professor in the guidance and counseling department at the university. He tried, in vain, to convince the superintendent that the counseling position was not administrative. The superintendent said my work record was excellent, that I was very responsible employee, etc., but remained adamant on the counseling.

So, they hired a young man from another state, who had just finished his degree in counseling- his first job. There was a problem: the state of Wyoming required teaching experience before you could become a counselor. The administration solved that problem by placing that young man in my classroom as a student teacher for said experiences. In retrospect it was a ludicrous situation; at the time it was frustration. (P.S. He was hired and fired within the year.) I kept applying.

It accrued to me that the administration really had me "over the proverbial banned" – My husband's job, four children, home owner, my need for the job- that package doesn't exactly make for mobility. They could assign me almost anything.

Next round: a new male teacher came into the system. We became friends and talked a great deal about my counseling aspiration. I have to give myself credit for sales making; because he went back to school and got a degree in counseling. He applied for and got the job.

By this time counseling was considered less of a "thrill" and in 1972, (nine years after I got the M.Ed.) I was allowed "part-time"- one half day in the classroom and one half day as a counselor. Counseling activities were to be "under" this man. Because of my "training" in counseling, my English classes were hand picked, slow, problem students.

When the time came to write our job description, I simply wrote that I could not do an adequate job of either assignment. For one thing, the students I had to discipline in those English classes were inevitably the ones who needed counseling. The two roles were conflicting. Somebody listened.

The administrators involved in the account of my experience are intelligent, educated, and dedicated men. All, except one, are still employed in my school system. It is truly a sad commentary that it takes legislation to effect change. Whether the change is simply compliance with law or change in attitude I cannot pay. The students I counsel were not "born too soon". That, in itself, is a challenge to a consoler.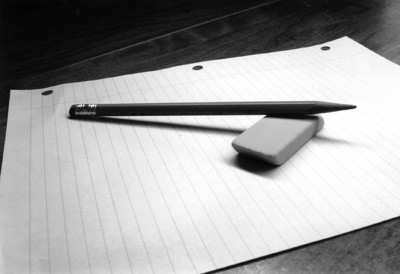 © Michael H., Mildford, CT