The Day I Will Never Forget
April 16, 2014
It is the year 2004 and I am ten years old. I am lying on my couch at home, watching television when all of a sudden, I am frozen. My right hand closes, my right cheek starts to beat really fast and I am panicking inside. My dad comes in, talking to me, and as soon as he glances at me, he yells for my mom. My mom runs out of my parent's bedroom and they both watch me in horror, terrified and aghast to do anything. Finally the episode is over after a few minutes and I am physically weakened. My parents are still staring at me as I begin to unclench my right hand. Both of them fathoms what had just happened, and we continue on with our morning, just letting the incident pass us by. Later that day, however, while eating French toast with my mom and brother, the incident occurred again. My mother lay me down on the floor as I continued to shake uncontrollably for several minutes. When at last I stopped, my mom decided to take me to the Aspen Hospital. As she drove me there, she was cautious in case I was to have another episode, so she drove slowly. She also told me that if I felt weird at all to let her know and she would stop the car.

Upon arriving to the hospital, I was nervous and afraid of what they were going to tell me. After doing several tests, the doctor came in and informed my mom and me that my body was having seizures. Seizures are reactions in the body from the brain receiving mixed signals and sending them to the rest of the body, making the body react uncontrollably. I didn't completely understand what was going on, but I was certainly shaken with the news. Never knowing when my next seizure would occur. There didn't seem like much we could do about the seizures, so we left the hospital, hoping that the seizures would just stop on their own, but we were wrong.

Our trip to South Africa, during the winter of 2004 was when my mom and I finally realized we needed to deal with my seizures. My grandma's house has an upstairs and downstairs, but especially in the summer, it gets extremely hot upstairs, so one night I decided to sleep in my grandmother's room. Everything was perfectly fine until early one morning, I was sleeping peacefully, when my body went into a seizure fit and I was appalled. I couldn't believe it was happening again. After quavering for many moments, I shot out of bed and ran upstairs to where my mom was sleeping, and woke her up, telling her it was time. Something needed to be done to cure these seizures. As soon as we returned to the states, we began searching for answers to cure these seizures. We found a neurologist in Glenwood Springs that was able to help with my problem. He did an EEG of my brain to see what was going on in my head. He then prescribed me to taking Carbamazepine, a pill I started taking twice a day that I would take as long as I needed it.

It has been about ten years since my first seizure and about nine years since I started taking the Carbamazepine. Through all the different doses, and all the different times of taking the pill, it has been quite a rollercoaster. I have taken the highest doses of the Carbamazepine at 200mg twice a day to the lowest dose of 100mg once a day. I have even tried to stop taking the medicine all together, but the few times that I have tried resulted in me having a seizure and then going back on the medication, higher then before I went off the medication. We had also tried scaling back on the medication without going completely off it, but it would seem to result in more medication. Though taking medication is a bit annoying to me, even being on the medication, I have had some episodes such as the beginning of the school year, and last summer. I have found when I don't get enough sleep or if I don't relax enough, that I get a seizure. I know without my Carbamazepine that my life would be so much harder. So I certainly feel grateful to be alive and do what I want to do. Because as annoying as taking medication can be, without it, I don't know if I'd even be alive today.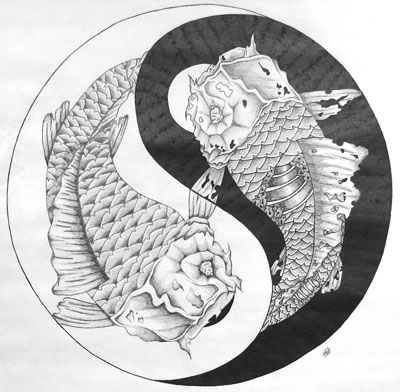 © Matt F., Pierz, MN