True Stories From An Unpopular Eighth Grader
November 16, 2014
Eighth grade is about High School. Even though, we're still in middle school all anyone talks about ever is High School. Even the teachers, granted they have a different point of view from the students.
I don't care about High School. Can't I just be an unpopular eighth grader?
My dad says it's good to write about true stories so here goes:
Today we were changing in gym class and this girl – Alyce, she says –
"I like the color of you bra."
Now I was wearing my light orange bra, which I agree is pretty cute. But who says that? So I looked at her, like uh… and she goes.
"I mean sorry for noticing but it's really cute."
"Uh, okay thanks." What am I supposed to say to that? 'I got it at J.C Penney.' Or 'Thanks your bra is nice too.' Yeah, I don't think so.
My best friend Andy, has weird, crazy, confusing, dreams like this one:

We started a meth lab in her garage. Yes, you read that right. We started a meth lab in her garage. When I left I told her,
"Make it look really inconspicuous."
So, Andy, being Andy, wrote NOT A METH LAB in bright red paint on her garage door. The police came and arrested her dad for a day because he interrupted the 'peace of the neighborhood' or whatever. Then they tried to remove the bright red with paint remover, but one of the police officers used toxins instead and killed another police officer. They arrested Andy's dad again because the person died on his property or something stupid like that and then – they found out about the meth lab.
They arrested Andy and then Andy's mom forgot she had any family other than them murdered someone and got sent to jail.
Then there was the dream Andy had about a band we like uh, I can't think of a fake name, okay, got one – The Hypocondriacts. Let's call the lead singer Cory, the drummer Reggie, the bassist Sander and the guitarist, the guitarist, because I promised my friend I would.
So at our school we have theatre tournaments, where you can enter in vocals. Andy and I decided we were good singers (we're not) and we actually made to semi-finals. The song – let's call it, Have Santa Fe, but I started singing, "just do it for Santa Clause" in semis and someone posted a video on Youtube titled "Watch these two girls fail at Have Santa Fe."
Well they found it and, Reggie, the drummer, sued us. We went to court and I probably have a whole argument, lawyers, witnesses, the whole shebang, but then Andy saw them. Her pupils turned to hearts (creepy much?) and I licked Cory's face. So she just gave them all the money they wanted and afterwards she asked them for their autographs. Sander signed her toenail, the guitarist signed her neck, Reggie signed a picture of himself, and Cory didn't have a pen.
I'm taking French and Andy was quizzing me on stuff. And she said,
"I know this is really stupid but I forgot what's bonjour in French?" And so I told her, "Andy I think you can figure that one out."
Now this year we have a new gym coach and I absolutely hate him. He said today we had to walk around the gym while music was playing. I was fine with that, a little bored maybe, but then he tacked on part two. He'd stop the music, say a math problem and we'd have to get into groups of people that equaled the answer to the problem.
Well once the answer was twenty NO ONE in the entire class got it. We started yelling that we blamed the school system.
I laugh every time I hear the word cheese stick. So here's the story, once in math class our teacher left the room, this kid, let's call him Duke, pulls out a bag of Jolly Ranchers (or as we gifted kids call them Gay Farmers) almost all of them are purple. He begins shifting through the bag looking for one that wasn't purple. On the other side of the room, this guy, let us call him, Albert, asked let us call him, Trent, for gum. Trent didn't have any gum but he did have a cheese stick, which he did give to Albert. Albert then took the cheese and threw it. It hit Duke right in the face while he was shifting through the giant bag of Jolly Ranchers. Around thirty seconds later (I don't know but long enough to have an awkward pause of silence) Bert Mandel picked up the cheese stick and said –
"Whose cheese stick is this?"
Everyone burst out laughing.
Another time in math we had a sub. Not the sandwich, the teacher. She didn't get the math. We sure as h*ll didn't. So she was trying to explain, and we were like "What we don't get this explain what you are doing," fast fact – she didn't. Finally someone said, quite loudly, if I may say
"I DON'T GET THE PATTERN WHAT ARE DOING?!?!??????"
Yeah, maybe I exaggerated that a little bit. Then my friend Kayla, said, "Yeah it's like two, five, seven…"
"And eleven! Thirteen, seventeen, nineteen too!" The class (even Kayla) sang. (Okay quick explanation, to help us learn the prime numbers our assistant principal, who used to be a math teacher, wrote a song that went like that.)
"If you're not quiet I will leave!" She yelled suddenly.
"We can do that?" A kid yelled, "Cool, bye!"
"No I will go get the assistant principal and you will all get written up!"
"Oh never mind then."
Well we gave her some more and she said "Math isn't my strong subject! Why don't one of you come up here and teach."
So Albert (yes the same guy who threw the cheese stick) gets up. And we're all thinking he's gonna show her up. You know what he does? He gets a tissue. No kidding.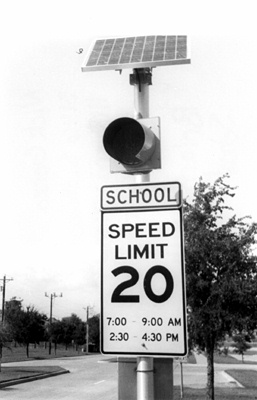 © Nick G., Highland Village, TX