This Letter is For You
May 11, 2015
Dear Grammy,
I miss you very much, and very often. On birthdays, holidays, and anyday, I am struck, as by a train, with your absence. Many of these times I am caught wishing, selfishly, that you could be here to witness the young woman that I am becoming. And many other days the regrets of never spending enough time with you grip with a crippling, crushing power that makes my chest ache.
I remember the days when you were sick, watching you slowly deteriorate. First, it began with weakness and tingling in your legs, when I was in sixth grade. And as time marched on, you lost the use of your legs entirely, and the fragility progressed into your arms. Eventually, you needed an oxygen mask to breathe. But there were good days among the bad. The day that we brought you out to lunch and I jumped on the back of your wheelchair to race my sister down the ramp, and you laughed. That time we went to the Vins Sanctuary in Vermont, and on the way home I said something vulgar by accident; you laughed so hard you peed. Do you remember? The summer nights when the whole family would meet on your porch for dinner, and I would blow bubbles for us to watch float away? How the grandchildren would race from the table to the swingset, through the cool grass in our bare feet?
And then, after my first day of eighth grade, I was at an event for my mom's work. On the way home, we passed an ambulance.  And I knew. There was this sinking feeling the moment I saw the flashing lights, that you were in the back. It didn't matter that there were so many other people in the area that the hospital served, I just knew. And I was right.
You couldn't breathe. You were alive, but breathing had become very difficult. So in the hospital you remained. And as it was to be, you got worse the next day, and the next, and the next. I remember tired hours in the hospital waiting room, sitting with a family that did not know their own fate.
And on a Sunday night, I walked into your room to say goodbye. I had written out what I wanted to say to you, and the nurse said that you could hear me though you could not move or speak. In those final moments that I was alone with you, I took your hand, and cried.  To this day, I am still unsure if you could hear the 'I love you' that I tried to choke out, but I hope you recognized the love in my tears.
You died the next morning, on August 29th. And the world had cried for you, the whole weekend. In our hospital visits, we had fought the vehement torrents of hurricane Irene. But the day you died was beautiful.
I've realized, since you passed, that you were the linchpin of our family. The last time we were all together was at your memorial service. Since then, mom and your son have ceased to be on speaking terms, and your other daughter has forgone responsibility for your estate. It is strange to see the fragments of the life you inhabited so powerfully, and to drive by the house of my childhood no longer tendered by you.
But I hope that I have grown into someone who you would be proud of. I continue to push myself academically and athletically, to fight through my obstacles. I had surgery freshman year, but still have made the state team every season. I've gone to prom, won a national public speaking contest, and am the Secretary of National Honors Society. Now, within a year of graduation, I can only hope that who I am is someone who could make you smile.
And after a soccer game last fall, I did the ice bucket challenge in your name; to commemorate you, and a disease that took your life, but could not take your soul.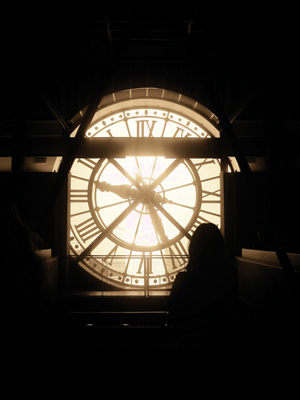 © Treza R., Kalispell, MT