To The World
April 10, 2016
I was sitting at my desk, pondering into space, pen perched delicately on the razor tooth of the edge, wondering, wondering, hoping there was more to us than this.

We start school, and some of us finish. Others fall outside the letter of the law, their cold, hard faces scrunched up in violent distaste, for the hand they feel has struck them in life. Some leap and some cry, others commit themselves to a blossoming future. The adult world is opening up and becoming a real dimension; it is not an illusion, a perfection, a daydream.

It is real. It rips the old ways apart and moulds you into someone new – more experienced, brighter, kinder, lighter, aware. It is a disappointment and an excitement; a slice of cherry cake on the tenth day of a diet.

I look at the world and I am sad for the reality facing most people. From burning, yearning work hours and miserable marriages and fraught, lonely friendships and bad TV and snow that doesn't fall on Christmas day.

What is left for us from the pieces of our joyous childhood?

I would like to know, where has the magic gone?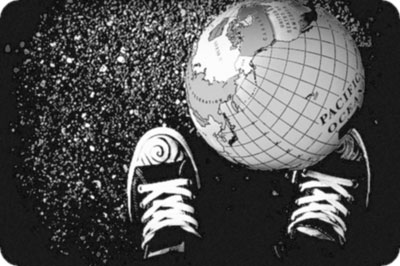 © Kailey E., Crownsville, MD