My Family
December 2, 2016
It's becoming more and more evident just how hard it is to avoid crying. I can't go a single day without shedding a tear. My family separated. Not in the usual way, where parent sget divorced. No, my family split in half.
My parents clung to the youngest child and left the rest of us to scavenge for whatever scarps of love we could take from the table, making us feel like thieves and tyrants for stealing love that wasn't ours. We attempted to earn it back, as if we'd done something wrong to lose it in the first place. Like we were the reason.
They made us feel like we pushed them away, when really, they were just slowly moving us back in line, pushing the youngest forward. They told us we were all equal but how could they tell us such a big lie?
But maybe it is our fault. How could we know that as soon as she came, she'd ruin our lives. Nobody warned us. Nobody ever gave us a hint that a small child would destroy anything we had ever wanted. They say she's family but she's not. She destroyed mine.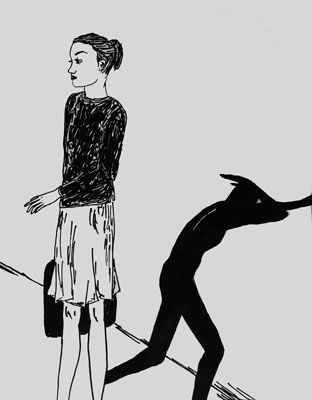 © Natalie D., Ames, IA