How Dachau Changed My Perception of Freedom
November 13, 2018
In 1933, the Nazi German government imagined a vision that came to life: a vision that would soon be the epitome of the Nazi regime's sick and twisted values. Dachau, located in southern Germany, would soon be the first political prisoner camp under the control of the German government. In the summer of 2017, I visited Dachau.However, unlike most who came, I entered on my free will. Throughout the war, the concentration camp saw over 180,000 political prisoners with over 31,000 killed.
Professor Willem Houwink, a survivor of Dachau Nazi concentration camps, conducted an interview with PBS. During this interview, Houwink stated "[the concentration camp] has ruined my life completely. I have not had a good life." But Houwink fortunately reached freedom when American soldiers liberated the camp in 1945. I thank you, sir Willem Houwink, for sharing your story and allowing me to reflect on my freedoms.
Throughout my life, many instances have made me appreciate where I live and what I have grown up with. In particular, Dachau made me appreciate my freedom of speech. This is the freedom so many take for granted and the freedom people risk their lives every day for. Freedom of speech is the freedom many other countries wish they had. Without freedom of speech, our country would not be the same.
At Dachau, an eerie feeling was cast over me. Dachau is a symbol of what happens when freedoms are stripped from citizens. The liberation of the camp is a perfect example of why America is so great; without the American presence in WWII, our freedoms too could have been taken away.
I thank those whom have served in our armed forces; without them, we would not have our freedom to express what we believe in.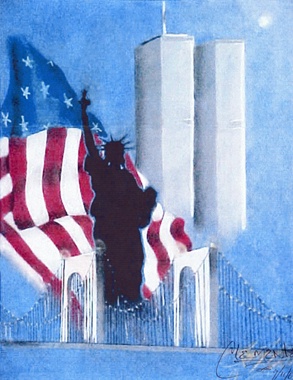 © Christopher C., Far Rockaway Queens, NY