The Early End to My Summer Vacation
April 2, 2021
Have you ever had your summer vacation ruined because of one little thing? Well, in the summer of 2016, I woke up to a perfect summer's day. The birds were hanging on the branches singing their melodic tunes, and the sky was clear, with not a cloud to be seen. The sun was shining high, and its stinging rays baked the ground. The temperature had hit 30 degrees Celsius, as I got out of bed and trotted down the spiral staircase. The whole family gathered in the living room to celebrate my cousin's birthday, and we were handing my cousin presents. I had bought him a navy-blue shirt, with an FC Barcelona badge, as I knew he was a big fan. My sister handed him a poster, filled with pictures from his favorite music group. I glanced over to see my cousin's face; it was filled with joy from all these gifts. Lastly, my grandmother had bought him an expensive drone, which put the biggest grin on his face. I'm not going to lie, I was a little jealous, because all my friends were talking about this drone. Not only did it have a high-speed engine, but it also had a front view camera! We were both so excited and couldn't wait to give it a go. Little did I know this drone was the early end to my summer vacation...
My cousin grabbed the drone and ran down the stairs. I followed. We ran outside and went to a big, plain forest with lots of room to use. He placed the drone on the floor and used the remote to turn it on. As he flew it up, the drone gathered speed and took off. I was in shock, as it was moving so quickly, flying away into the distance. I gazed at it in admiration, almost hypnotized. My cousin kept flying it away. I followed the drone as it kept moving, but my eyes were locked into it and I wasn't noticing anything that could potentially be below me. I kept running, and running, when my left foot fell into a pothole. My cousin looked at me from a distance and asked, "Is everything ok?"
"Yes, everything's good." I answered.

I pulled out my foot, but a metal bar underneath sliced it. I screamed in terror, as the pain was so big, I couldn't even imagine it. My leg was covered in dark red blood and started throbbing. My mother ran out the house after hearing the noise outside and saw me. She quickly carried me over to the car and then got in herself. The car engine rumbled as we took off to the emergency room. My heart was racing, and I could feel it skipping beats. My mother asked, "Are you ok, son?" I could hear the stress in her shaking voice.
"It hurts a little but it's getting better," I answered.
The dead silence filled the car, as we got closer to the hospital. We finally arrived at the massive gray hospital, and the nurses carried me in into a white ER room. The doctor inspected my leg with his sharp tools, which at the time looked like torture machines, and decided to stitch up my leg. The pain was severe, but I tried to keep my mouth shut. He then put some alcohol on the wound, as I let out a terrible scream because of the hard sting I felt in my leg. The doctor then wrapped my leg with a bandage and told me the bad news. "You will stay like this for the next 2 months. No walking or running and especially no sports. Try to keep your leg elevated as much as possible." I frowned as my face went white. I thought to myself. No sports meant to football. If someone took football from me, it was like cutting one of my legs off. This was officially one of the worst summers, and I couldn't do anything about it. I hope nobody, I repeat nobody, goes through what I did on this summer's day.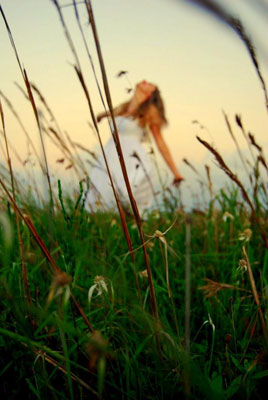 © Richard F., League City, TX