The Deep End
September 12, 2009
My cousin Emily and I were hanging out around her pool. We were five years old at the time. Emily had been able to swim without floaties for a year, and could probably dive despite her young age. I, on the other hand, could barely swim WITH floaties. When I went in the pool, I sat on the steps in the shallow end.

Emily was always begging me to swim with her. "Come on, Amanda," she'd say. "Swim in the deep end with me." I had to refuse. Water was scary for me.

She didn't understand how I didn't know how to swim. It was so easy to her. Emily tried to teach me, but I was unresponsive to her lessons.

So that particular day, Emily was fed up with my inability to join her in the pool. And, being five and without any logic in her head yet, she shoved me right into the deep end. I had no water wings, no noodle. Nothing. I was afraid out of my mind. I splashed around in the water, screaming my head off.

"Kick your legs!" Emily shouted. "Just float!"

Emily's mother jumped in and pulled me out. I gasped for air. Thankfully, I was alright. I hadn't drowned.

I know Emily had good intentions, but her swimming lesson just didn't work. If anything, it made me MORE afraid of the pool. And the result was Emily being dragged inside to get yelled at by her mom.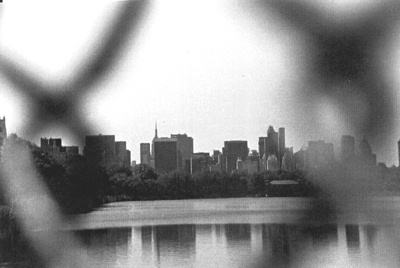 © Sarah M., Phoenix, AZ