Growing Is: Understanding
September 16, 2009
When I was a child I never understood the phrase "in pain".

I would sit outside and question it.

How could one be inside of something that is not a concrete object?

Growing Means: Understanding.

I got the answer to my question when I watched my uncle being carried out of his house in a body bag.

No...not that exact moment...

I really knew what being "in pain" was when my older cousin, his eldest daughter, ran to the bathroom and locked the door behind her. We could all hear her sobbing. Her sister stood next to me, tears running down her face. The only person Brittany would let into the room was her boyfriend. Once the door shut behind him, the sounds coming from the room made me sick to my stomach...

"Anthony!" she screamed. "My daddy's gone! He's gone! What do I do? What am I gonna do..." Next to me, Tiffany burst out crying harder.

"Why does she have to do that?!" With this she ran into her room. I slid against the wall, hand covering my mouth, body shaking. Sounds of vomiting came from the bathroom, hysterical crying from Tiffany's room. This moment...I knew.

It is possible to be in pain. It grabs you and squeezes you until you can't breath. Once you are numb, it engulfs your body in horrible agony.

Growing...is understanding.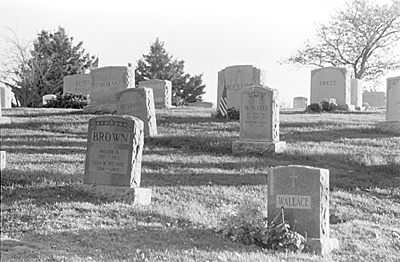 © Jenna H., Marblehead, MA