Life.
April 22, 2010
"See you guys in a bit" I said as i walked into my cabin. For all i knew it was just a normal summer day like every other. I woke up, ate a poptart, found Holly and Lindsey went to Lindsey's cabin and just hung out. But then i got hungry so i went to my cabin to eat some pasta and as i was putting the pasta in the microwave Poppy came in yelling "go, get out of here, hes hurt, he could be dead, go, get out of my way" i was so scared who was he talking about? I started running then the tears came first gentle and quiet then i started bawling and thats when Lindsey found me she took me to her cabin and asked me what was wrong. i didn't know so i couldn't tell her so i went out side. i found my grandma she told me what happened i was scared, and sad, and mad, but worst of all i was worried. What if he hadn't have made it, what if the doctor didn't save him, what if he came home on monday, and he was just a lifeless lump on the kitchen floor. What if it hadn't have happened.

I was so scared. Thats when grandma came told me we were going home, that my things were packed and we were going straight to the hospital. I was so scared i couldn't even think straight so i just stood there going where people told me to go and doing what people told me to do. And before i knew it we were at the hospital and my grandma was persuading the nurse to let me see my nearly dead father. Finally the nurse gave in and i saw him i didn't know what to do or say i wanted them all to leave but they wouldn't they just stood there looking at me like they were expecting me to do something but all I wanted to do was scream and cry and yell and shout. How could this have happened? Why him? What did he ever do wrong? Huh? I slept in a hospital waiting room for three nights in a row until grandma told me i was staying with Tayler. So I did all i did was sit there, swim, eat, and sleep. It was like the world was gone and it was just me and my father even though he was just another victim of stupid drinking.

So here I am almost nine months later wondering what could have happened differently on that particular Saturday morning of August the 8th. And thinking about how we are all being punished again now for the stupidity of one man nine months ago.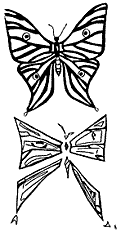 © Megan G., Aberdeen, SD