Microsoft Reading and Stupid Cliffs
May 31, 2010
It's a habit now, to open up Microsoft word when I turn on my computer. I don't even know what I'm going to write, maybe a short story, or a poem. Most likely I'll just ramble. I will set a scene perfectly crafted. Reality altered to the exact way I want it. The way I would write it. (Oh the puns… yay…)

But as I write, it will slowly go downhill, the characters will become the people I wanted to rewrite but they're themselves and suddenly I'm just relaying reality. And the magic of writing is gone. I'm alone in my sea of words, and my story will break apart, ripped by the giant white capped waves of reality and self criticism. I will stare at the computer screen that gave me complete control only five minutes ago and cry because reality is back; the thoughts in my head will eat me like an infectious worm. The only way to stop the tears is to take my hand and hold it steadily on the backspace as blankness eats up five or six pages of words that I tried to craft together.
I failed and now the page is white again. I will turn up the volume on my radio, which is blaring rocks songs and I will pull up this website. I will read the great stories; the ones with all 5 stars or the one people say "are amazing and beautifully written". I will look at those writings and say to myself that is what good writing looks like, this is how good writers write, you are not them and that is why you are a failure. That's why it's like this. It's all my fault.
The tears are back, that's not what I wanted, I wanted to read to escape. I wanted to click on an article and smile with the characters and cry with them if necessary. I wanted so many things… and this is just another thing I'm not getting.
I knew my life was head for a cliff, but why the heck is the fall taking so god awfully long.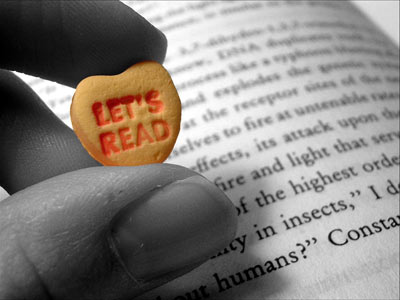 © Amy D., Troy, OH