Remember with Life
December 4, 2010
"When we long for life without difficulties, remind us that oaks grow strong in contrary winds and diamonds are made under pressure." -Peter Marshall

To experience the death of a loved one is hard at any age, but perhaps particularly hard on the young. In our minds, life is fresh and vibrant and oh so prevalent; death is not of great consequence in our world because it just doesn't happen to our peers.

Or so we wish.

This week I, along with a large number of my school's student body, attended the funeral of a good friend. This boy, the sweet, sometimes-slacker, all around funny guy, committed suicide.

No one saw it coming. Even though many of us had talked to him just days or hours beforehand, not a soul had any inclination of the tragedy that lay ahead.

Nothing can prepare you for realizing that someone so alive the last time you saw him, now lays in a casket, devoid of the animated smile which never stole from his lips. Nothing prepared me for such a feeling.

However, through the grief and feeling of utter bewilderment, I have realized something. Now, in the wake of this loss, more than ever, it is important to live. To "Carpe Diem!" To love. Our friend would want us to do these things; to do them fuller because he left a piece of his vibrance, his humor, with all of us who loved him.

So REMEMBER, but remember with LIFE.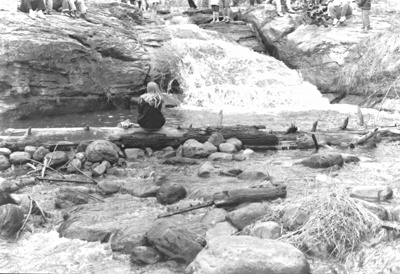 © Andrea E., Phoenix, AZ