An Illusion of Love
February 5, 2011
It seems to me that when two people come to this point in their relationship, they wonder where the love that burned so fiercely wandered away to. I wish I could say the same.

For in our relationship, the love never existed in the first place— at least, not for me. Problem is, I didn't realize this truth for some time. Reflecting on it now, I recognize that I had denied it for a while before finally giving in.

Honestly, I felt this way in my heart early on. Try as I might to remain attentive and involved, I rarely felt like I was really present at the moment. My mind was elsewhere, floating around in space. At the time though, I shrugged off this feeling, or rather, lack of feeling, because I did not want to make early assumptions. After all, I had never before been in a relationship and didn't know what to expect.

From then on, I put all my efforts into disillusioning myself. He liked me more than I like him. or perhaps, I was the one who liked him too much. Exactly. That was the problem— or so I convinced myself. I would have rather shouldered than blame than shove any of it at him.

He was an important person in my life and I admired him as both a fellow human being and also as a soul. He had one of the most beautiful souls of anyone I'd ever met— perhaps of any person I'll ever meet.

Eventually though, I had to come to terms with the truth. To stay with him would not only mean lying to myself, but also mean lying to him. We had always been forthright with each other, which I always valued. Thus, I could not possibly keep this esoteric welling from him.

I loved him, but I was not in love with him. This was the ultimate truth.

Although I had finally set my mind to the great obstacle before me, I didn't know what the outcome would be. I hoped to remain friends, but was unsure of whether he would want the same thing or not. True to his nature, indeed he peacefully agreed to remain friends.


He made me happy. And as he later on confided, I in turn, brought him joy as well. He gave me a reason to smile. There's nothing more I could ever wish for.

I am lucky to have met him and to have experienced the opportunity to share a slice of my life with him. Without hesitation, I can say that I do not regret our relationship.

Because we ventured on this dangerous journey, well aware there might be repercussions, we will never have to ask ourselves, "What if?"

I know, however many years from now, when I take this path down memory lane, I will remember it with a smile.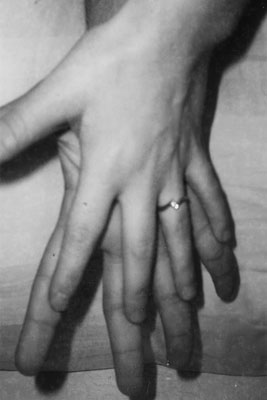 © Heather H., Phoenix, AZ