I love HIm
February 18, 2011
He was special to me; he was a really great friend, almost more than a friend. He always knew how to make me feel special, always knew what to say to make me feel better.

I never got to tell him how much he meant to me. I know we shared something. It was special. I never really felt like I let him know I was thankful for him. I never knew how to tell him. But somehow I felt he knew.

I miss him…I see him sometimes. Rarely, but its never like before. It's hard being around him. I think he avoids me, I can tell by the way he moves around me.

I wish he would forgive what went wrong. I want him to know lots of thing, everything. I never got to tell him. Sometimes I even think it would fix things but I know it wouldn't. It doesn't even matter anymore.

What went wrong was, he loved me. It never crossed my mind to be loved by him that way. It never crossed my mind to fall in love with him. Really it wasn't on my list, in my plans. I think he figured it out too. He knew me too well to not figure it out…he never gave up, though he was too sweet. He loved me for who I am…or at least who I was even my mistake. I love him for that.

I wish he knew how sorry I am. I want to tell him. I didn't know what I had until I lost it. I want to tell him that I never meant to hurt him and that I'm ok if he never talks to me again. I just need him to know…I love him.

I realized when I found out about her. He had moved on. It broke my heart; I lost my chance…deep down I feel stupid for letting him basically slip through my fingers, for loosing him. But I'm happy, for him. And I know she's happy too, she's lucky.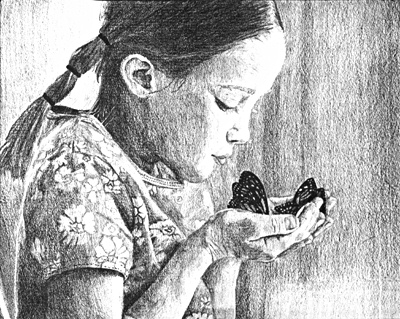 © Alina L., Holland Patent, NY