Not Alone
April 23, 2011
Interlaced they lay, on top of an armrest a seat away from me. One big hand, one little. I look over and see the owners of the hands staring at each other. Not just looking at each other, looking in their eyes. There were two people who were happy. I should be happy for them, right? I should be happy that they met a person who respects the other for who they are. A person who makes them feel better when they are not feeling well. My two best friends, I should be happy but…I'm not.
I see those intertwined hands and I have to look away, I can't bear to look at them anymore. Its not that I wish I could have been with him, I just wish I had that with someone. Someone who could hold my hand, someone to look at me like that. But, still the definition of love has never entered me; its warm embrace remains a cold reminder of what could be. And even today, I felt the need for someone to hold me. I felt empty, sad, lonely, down, cold, and I know that tomorrow I will feel the same.
And the worst thing is, I know that it will not happen any time soon. I know that life will go on, and I know that I should not think about it too much, because I know it will make me feel worse. So, I ask deep inside myself, or anyone who is listening up there, this life cannot be done alone…. Please send me another to help me along the way.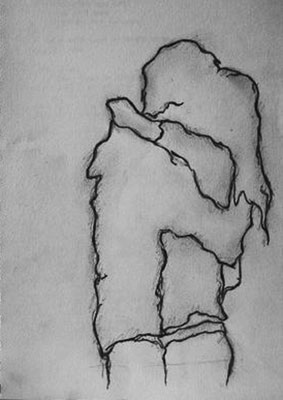 © Nicole B., Newcastle, WA