Valentine
June 2, 2011
I wonder if he likes me? I don't think my friends will believe that out of everyone I could have fallen for, I went head over heals for him. Oh my gosh, here he comes now!
"Hey Sandy, wanna' play knock-out?"
"Jen Jen, why are you even asking? Of course I do!"
We play until the sun goes down, and we have to go home. The next night is the St. Denis Dance. At the very last slow song, he comes over. He asks me to dance. I can feel my face heating up, but say yes. I'm pressed against him and time slows down.

He whispers into my ear, "Jen Jen, will you be my valentine?"

"What do you think, Sandy?" He holds me tight and pecks me on the cheek. We both blush, but I know in my heart that he is the one for me, and he knows it too.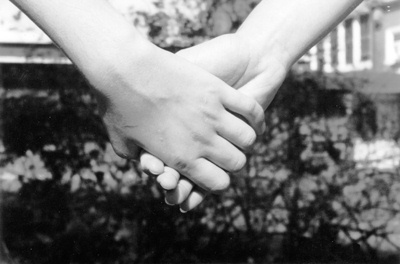 © Lauren G. Pompton Plains, NJ