Klepto
June 8, 2011
There was a knock at the door, and a buzz of excitement shot through me. Amanda was here! Today was my eighth birthday, and she was sleeping over. I couldn't wait to show her my new, pastel pink watch, complete with an alarm and stopwatch. It had been my favorite, albeit smallest, present.

Amanda lived two houses up the street and was a year and a half older than me. She had a dark, rebellious side, and it brought out the rebellious side of me. None of my other friends were brave and fun like she was, and that's what made her interesting. We'd do everything together, whether it be climbing the tallest tree in the neighborhood, spying on our old friend Pablo who had abandoned us for friends that were boys, or walking through town to get ice cream. Being with her made me feel like I had some freedom.

I answered the door, and there she stood, alone in her dirty blue flip flops. She came right in and plopped her flamingo-covered bag on the floor of the kitchen.

"Hi," I said happily and stuck out my arm. "Do you like my watch? I got it for my birthday."

"Yeah, it's nice," Amanda said dismissively, although I saw her eyes linger on it for a moment. "So what do you want to do?"

By the end of the day, Amanda and I had beaten the hardest part of my Harry Potter computer game, rented a movie from Hollywood Video after begging my dad to take us, and eaten pizza. We stayed up until midnight, playing cards and watching TV, sneaking downstairs to get late night snacks of ice cream and lemonade. Of course, I fell asleep before her. I always did when she slept over.

Next thing I knew, the sun was streaming in through the window. It was morning. I automatically looked at my wrist to see what time it was, but my new watch wasn't there. I began to panic, but then I calmed myself. I probably just took it off before I went to sleep. However, after looking on my nightstand, through all my drawers, under the bed, and even in the bathroom, I couldn't find it. When Amanda woke up later on, she didn't know where it was either. She helped me look for a little while, but then started to watch TV again, apathetic.

I was on the verge of crying now. I went to my parent's bedroom and told them about my missing watch. Although they were a bit skeptical that I hadn't lost it myself, my dad said he'd look for it when he got up. I went back to my bedroom, sad yet hopeful that my father would find it.

A few minutes later he appeared in the doorway, my watch in hand. I ran to him.

"Where did you find it?" I asked as I took my watch and gave him a big hug. When I withdrew, I saw his face wasn't happy. At first, I thought he was angry with me. Perhaps he had found it in an obvious place I had overlooked, and thought I had been lazy in my search. But then I saw his eyes directed at Amanda, who was sitting on the floor, a shocked look on her face. "Where did you find it?" I repeated when he didn't answer.

"In Amanda's bag."

Things didn't go well after that. Amanda was sent home straight after breakfast. As for me, I was in disbelief. Before she had left, she had said, seemingly candidly, that she hadn't stolen my watch, that it probably fell into her bag. However, when I told this theory to my dad, he burned all my hopes that somehow this had all been a misunderstanding.

"The watch was at the bottom of the bag, Caroline."

It took me a long time to face the fact that Amanda had lied to me. I had never before been betrayed like I was by her. I realized you can either forgive people or forget them. I didn't speak to Amanda for three years, but we did eventually make up. However, even though I forgave her, I knew I'd never be able to trust her again.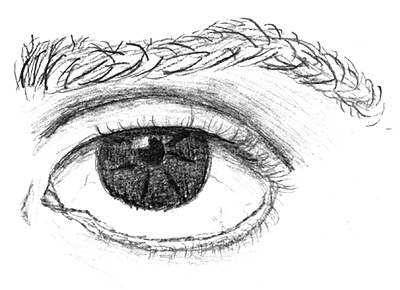 © Anthony R.,Wilmington, MA