Effortless
July 28, 2011
They view their job as asking, and they view my job as giving answers.

Sometimes I want to shout. I am not superman. I am not an octopus. I do not have supernatural powers. I do not have eight arms. I am merely a human being. Just like them.

But they… those arrogant, ungrateful, blood sucking… They drain me of my time and do not pause to thank me. They take away my knowledge and do not turn back to give me something in return.

I am just like them. Just like them! It takes effort, just as it would them.

Is it fair that I should set aside a good storybook to analyze a math equation for my sister? Is it fair that I should set aside my homework to lend my skill with words to my brother? Is it fair that I should set aside my writing to listen to my friends complain about useless topics?

No. Not when they expect it every second of every day.

There are times when I feel used. I know it is not true. How could it be? I let myself be used, and, therefore, it is of my free will. I give them my uses for nothing in return, for nothing but empty promises.

What I hate is that I know it, yet I cannot do anything about it. What I hate is that they don't know it, and so they are oblivious to my hidden thoughts. What I hate is that I don't have the courage to tell them that it's my turn, my turn to get what I want.

I have to only speak up. I wish so many things, that I can speak up, but something catches in my throat when I'm about to. Something… Something stops me from standing in the spotlight, bars my way so rudely.

And I know what it is. It is me.

I am a giver.

If only a giver weren't so afraid to receive.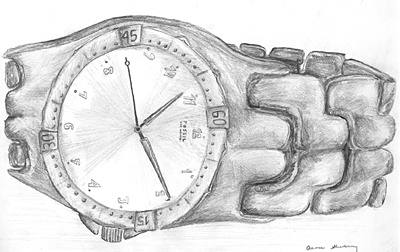 © Aaron S., New City, NY