Four Seasons of the Clock
July 30, 2011
One minute, my best friends and I walked through the doors of the school on our first day. Then the next, we were all on our separate paths once again. Seventh grade passed by so swiftly. It reminded me of all the new friends I made and all the old friends I reunited with. Most of all, it reminded me of the one friend I would probably never see again.

Emma… she was the kind of friend you would meet once in a lifetime. She was kind, polite, smart, funny… the perfect friend. She was the shoulder to lean on when you needed one. She was known throughout the entire seventh grade for her kind-hearted nature and charming wits. Even though I had only known Emma for two years, it felt like a lifetime. We had become such close friends over such a short period of time. Then, at the beginning of the year, Emma shocked us all with her huge announcement.

"I'm moving to Massachusetts next year," she said in her usual calm tone.

I couldn't believe it this. Emma was really leaving and right before eighth grade, too! Ever since we started middle school, my friends and I had fantasized about our eight grade year. Emma had been with us the entire time. She was just as excited as the rest of us. Now, she would miss it all.

The four seasons passed quickly. From the start of the school year in fall came winter and all of its icy gusts of despair. From winter, time had shifted to spring and with that blossomed a whole new feeling of sorrow. It wasn't long until the school year's end and that only meant one thing. Days turned into weeks, weeks turned into months and finally, summer had come. We were down to the last few weeks of school, the last few weeks with Emma.

I was astounded at how fast the school year had come down. It seemed like seventh grade had just started yesterday. None of my previous school years felt like this. It felt like just yesterday we'd gotten our new schedules and were sitting in homeroom, laughing at each other's jokes. When it came down to it, time had a mind of its own. It wouldn't stop nor wait for anyone. I had wasted the entire year, season after season, trying to procrastinate the day we would say our final farewells.

At last, the day had come. It was the last day of school, last day of seventh grade, last day to see Emma. Gym, the last class of my seventh grade year was almost over. All of us girls stood, chatting amongst each other. I eyed the timer every few seconds. We were down to our last minute. We watched the boys play basketball, as they made their final shots of the school year. This was the last time I'd see them do that for almost three months and it was the last time Emma would see them do that forever.

The buzzer sounded at the same exact time as the final bell. Everyone cheered. School was over. I walked out of the school with all of my friends. We watched as the sidewalks became crowded with bodies. Buses lined up. Boys were giving each other high-fives. Girls were hugging. My friends and I all shared our final laughs. I watched as one by one, they all left on their separate paths, saying their own goodbyes.

Soon, my ride was here. This was it. I slowly got in the car, still staring in Emma's direction. She flashed me one last smile and waved. I waved back, knowing it was my final wave.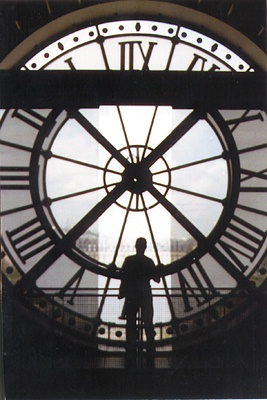 © Kelly G., Norwell, MA