Five things to know before college
September 4, 2011
(1) Take it seriously
Start preparing for college in your sophomore year of high school. That means it's smart to take the PSAT or the PACT, look at colleges, start thinking about majors...there are a lot of options and there's a lot of competition. Get started early and there won't be as much to stress about when your senior year rolls around.

(2) Look at the financial aid at the schools you're interested in
As fabulous as scholarship search websites are, they require a lot of time and effort--and, in the long run, the scholarships they list are one-time smaller awards. That might help pay for your textbooks, but if you need to pay tuition, you'll want to apply to scholarships that your school offers.

(3) Get out of your gen eds
Once you get to college, you really want to do as much as possible without being bogged down with lots of gen eds. So get rid of those in high school--take AP classes, take CLEP tests, take classes at community college...do whatever you need to and get them out of the way.

(4) Don't stress about having everything figured out
Even people in college don't have it all figured out. I know at least a half dozen people who changed their major the first week of school, and dozens who are in their major but have no idea what they're interested in doing as a career. Just learn about your interests.

(5) Apply on-time
This may seem obvious, but it's easy to miss. And if you miss a deadline, you may not get in.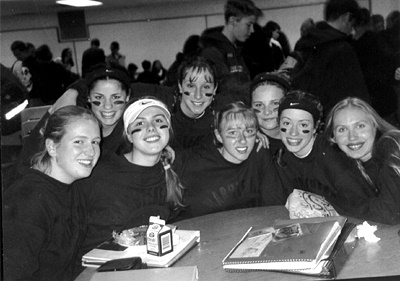 © Heather C., Marblehead, MA