Yoga: A Beautiful Work of Art
October 27, 2011
The moment your feet press onto the flat wooden surface, you're home. Sweet, musical swirls of lavender fill your lungs and settle the anxious, tense muscles in your body. A wide open space draws you in to find your place, and you begin your practice.

Yoga. It is the solution to many things, but mainly to your questioning, rapid-moving mind. If school is bugging you, you've got the big test tomorrow, the kid you like won't say anything but "hi", or maybe you're just in a slump, yoga is your answer. It'll wrap you up in a hug and dust off all your worries.

But what is yoga?

Yoga, by definition, (from the one and only Dictionary.com) is a school of Hindu philosophy advocating and prescribing a course of physical and mental disciplines for attaining liberation from the material world and union of the self with the Supreme Being or ultimate principle.

However, you don't have to be religious to have a satisfying practice. In fact, religion isn't discussed at all—yoga is merely a self-relaxation method that gets your mind off everyday life and focuses only on you.

But Yoga isn't as easy as you think. It contains a series of stretches and poses that works muscles you'd never think to use. While it relieves stress and helps any places where you feel stiff or uncomfortable, you find yourself building up energy throughout the practice. You have to constantly think about breathing and positioning. Your "resting" position is downward dog, which is where your arms are stretched out front and you stretch your legs behind you. As you continue, you feel your muscles burning and your eyes drooping—even though you haven't done a cardio or hard core workout, you end up with the same amount with sweat and exhaustion.

But unlike normal workouts, you end the practice with a moment of resting—your eyes closed, your body facing up and resting, enjoying the journey it took to get you to that point of relaxation.

Yoga is one of the best forms of exercise. Not only does it work all of your muscles, it also leaves you more peaceful, relaxed, and ready to take on challenges. Anyone can do it—you just have to make the first step.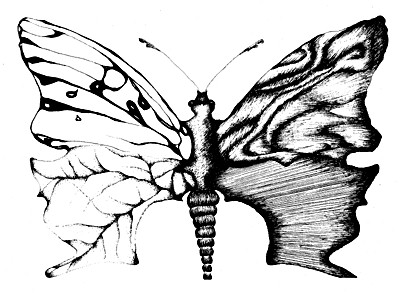 © Cara L., Cheney, WA