I Know How It Hurts
March 23, 2012
It's the most painful feeling. Having the rug pulled from beneath your feet and you fall backward and with a sickening crunch land on your tailbone. You can't decide whether sitting or standing hurts more- if you should say something or let it go unnoticed. It's probably nothing more than a bruise. But it's not. It a break much deeper. Something irreparable.


This is my fall. The rug- my trust in you. Pulled up from under me. Every hope I had, taken away with one fell swoop. That tailbone- the one that aches and hurts so much you can't seem to find a way in which it cannot, will not hurt, is my heart- the way it was mangled before it was left in tatters- barely able to beat, to heal, to love.


You stitched it up. Mended all the broken pieces and put it back together again. You made me capable of loving again. And then you took it all back. I guess you must have used one thread because when one seamed was pulled the whole thing fell apart.


I wonder if she hugs you they way I did- so unsure of when to let go or if to lean in for a peck on the check. Or if maybe she's more confident and holds you to her and kisses you without blushing. I wonder if maybe she's better at knowing how to love than I am.


What hurts most is keeping these thoughts inside. I don't know who to tell or if they would even care or understand. You keep telling me to trust you. But you are the one that swept the rug from beneath me. I cannot trust you- I hate falling and you made me fall hard.


You don't know how much this hurts, but I know how it hurts.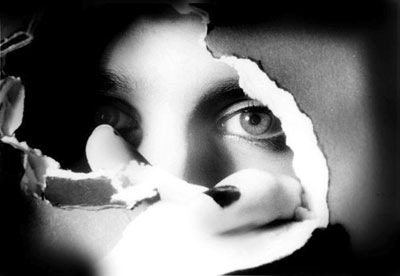 © Tabatha B., Peoria, IL