The Morning Mystery
March 23, 2012
the city was dark and cloudy. Jessica was just staring at the poster over her bed. at seven o'clock her alarm clock went off. "Jessica, it's time to get up" her father said with out knowing something was wrong. ten minutes passed by and Jessica was still in her room.

her father started pounding on her door. "Jessica, it's 7:10! get up!" he screamed. there was no answer. twenty minutes passed by and Mr. Franklin was getting extremely mad. "jessica! get up!" he yelled towards her bedroom door.

"Danny? what is wrong?" Mrs. Franklin asked. "Jessica is not coming out of her room!" Mr. Franklin said with a frustrated voice. "did you go in to see if she is alright?" Mrs. Franklin asked her husband.

Mr. Franklin entered Jessica's dark and gloomy room. while he was walking he heard a splash from the floor. "merry, turn the light on" Mr. Franklin whispered to his wife. Mrs. Franklin turned on the and then screamed at the horror that she saw.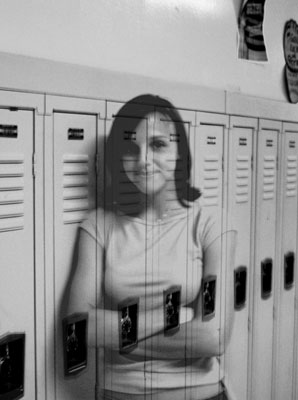 © Amy D., Troy, OH