The First Day
April 26, 2012
The first day is always the worst. The knife has been pulled from your chest and leaves a gaping hole. A hole with raw edges, wide enough to take months to heal.
I want to see you today. I want you to smile at me. What I wouldn't give for one last kiss. One more I love you. I never even got to spend one night in your arms...
The worst part is that I know that you want to be with me just as much as I want to be with you. I know you want to call and tell me you love me. I know you want to hold my hand. I know you want to kiss me. This hurts so much.
I am wearing your jacket. It still smells like you. I wore your boxers to bed. I tried to pretend the silk feeling was your legs against mine. But I still couldn't sleep.
I miss you. I love you. Come back to me.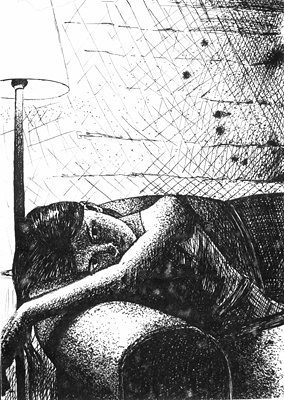 © Elisabeth R., Elmont, NY