Trust the Man in the Red Shirt
May 14, 2012
All my mother said was that I could go to the party. She said I could hop in the car, take it there, then take it back. That was all she wanted me to do. My dress was black, by shoes were absolutely beautiful, with thick straps and just enough toe showing to make them look long and elegant. With my eyeliner on and my hair in place, my mum took all the pictures she could, to capture the moment she wanted. My friend and I, Hayley, hopped into the car and drove off. We were early, so of course the party was lame when we first got there. The balloons were bright yellow and red. The pool sparked from all the lights. The DJ was booming, and drinks were being served. It looked amazing. But I didn't want to be there.

I never liked dancing, mostly because I'm terrible at it. However, Hayley is amazing. She wanders off onto the dance floor to strut her stuff and make everyone jealous. I, on the other hand went over to the drinks, Virgin margaritas and virgin pina coladas (boring, I know.) I still couldn't shake the feeling. I had been looking forward to this party all week, yet I couldn't shake the feeling. The feeling that I just couldn't… didn't want to be there. That's when I realised that all I wanted was to do, was see him. I was supposed to go to his house but cancelled when I was invited to the party. He had understood, but I then realised I hadn't at the time. I wanted to see him, talk to him… our friendship had been on the rocks lately, so I think we needed a good talk. Matthew, I just had to see him. So I left.

I ran outside looking for a taxi. Where I live, there isn't the usual type of safe yellow taxi's roaming about. There are motorbikes. We call them okadas, and they are by no means safe. They're unsteady, the drivers are reckless, and I was not in a good area of town. It was dark, silent and you wouldn't be able to tell where you were going. I knew very well my mother would beat my head in if she knew what I was doing. But I did it anyway. I whistled, hopped onto the bike in my black dress and shoes with thick straps. And after that, I flew.

It's funny how you can literally only know someone for a matter of seconds, yet all your trust is in their hands. Your very safety, your life. I put all of that in the drivers hands. I never even knew his name. He smelled of a new car, his shirt was red, and that's all I knew. Yet my hands were permanently gripped onto his shoulders, and I had complete faith that he would not crash. He would not hit anything, and my mother would not take my dead body and resurrect me just so she can kill me herself. But soon enough, during that ride, my worries faded away. I didn't concern myself with the matters between Matthew and I. I didn't worry about Hayley being angry that I ditched her. Or even my mother killing me for doing something I knew she'd be furious at me for. My worries faded, because adrenaline filled me. My hair was winded mess, my face was flushed and it was incredible. I felt like I was flying. Maybe it was being on the okada, maybe it was disobeying the rules. Whatever it was, I don't regret it. Not even for a second. I'd to think, that for the first time, I got to do something that I wanted, I was determined and I made it happen, not because it was what everyone was telling me I should do. Or even because it was the socially correct thing to do. Because I, not my friend, not a stranger, not anyone else, Me. I wanted to. And in all reality, it's my life and that's the way it should be.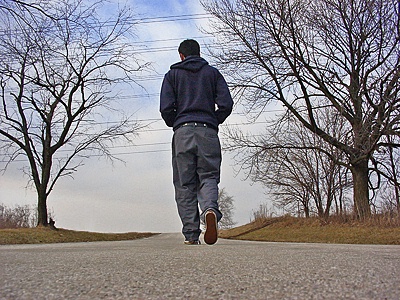 © Greg K, New Lenox, IL