How to Love Yourself Unconditionally
June 18, 2012
For many lucky people on our planet, there is nothing but abundance. Endless items, food, entertainment, and people. Endless greed, endless desire. But there is one thing we are all lacking in severely: love. Love of this world, these people, and, most importantly, ourselves. You must love yourself. When you do, it overflows into the life that surrounds you. You can see the beauty in yourself. You can see the beauty in everything else. And that is how you really change the world, isn't it? With love.

-ACCEPT YOURSELF-
We are all flawed. We are greedy or lazy or broken or proud or all of the above. Even the loveliest, most selfless person you have ever had the pleasure of meeting is smudged around the edges of existence. So are you, so are they, so are we. And I know you've heard it thousands of times before – there is no shame in your imperfections. You must accept every aspect of your being. This includes the things you adore and the things you'd kill to change. Keep an open mind and the beauty of this world - and your world – will gratefully color your soul.

-STRIKE A MATCH AND START YOUR FIRE-
A life without passion is a tired one. A shattered one, a lifeless one. You cannot come home every day and dread tomorrow with a heavy heart. There was once a spark inside even the saddest being, but its power was extinguished in the gust of a sigh of forfeit. You must do that which brings you an immeasurable amount of joy. You must make your passion your life, not just a circumstance. If you do what you love, you will be happy. Happiness is an endless fountain of love.

-FEAR NAUGHT-
Do not be afraid of yourself. Who you are is simply who you are, something you cannot choose or change. Do not be afraid of what other people think of your true being. They may be scared of seeing a soul so blatantly on display. Do not be afraid of taking that first step. Fear plagues the heart and darkens the mind with rejection and failure and misery. Do not be afraid. What you are is so much stronger than whatever sword fear wields.

-UNDERSTAND WHO YOU ARE-
Most people do not know who they are. They have become the product of what others expect them to be, what they appear to be in the eyes of the vast majority. But you are not what they want you to be. I cannot tell you who you truly are. You must reflect upon your life, your choices, your regrets. In time, the essence of your being will reveal itself to you, and you will be amazed at the beauty of something so pure and alive. You must see who you are, not who you are to them.

-HAVE GRANDIOSE DREAMS-
It is good to strive for something more. Set goals – huge ones that sound unrealistic and absurd. Achieve them. You can do it. You are enough. Don't let others tell you what your limits are. Don't surrender to logic; let your instinct guide you. Don't just sit there and wait for your dreams to come sprinting by. Stand up, run straight at them, and collide with such a force that the Earth is blinded by the impact. Be proud of yourself; every day is an accomplishment. You have already won so much.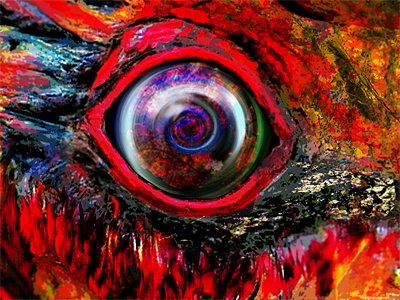 © Tom M., Philadelphia, PA