My First Colonoscopy
July 20, 2012
A colonoscopy is defined as the "Visual examination of the colon (with a colon scope) from the cecum to the rectum". I was 15 years old when I had my first colonoscopy. The thought that that colonoscopy would change the rest of my rest life never entered my mind at the time, but it did change everything. It changed my diet, daily activities, the way I looked at my body, and my future. All of this happened in the middle of 2010. The crazy part was that I was excited to get the colonoscopy, to finally get answers about why I was in so much pain, not knowing that those answers would haunt me.

My stomach was in so much pain as I was describing it to my mom on the phone, like sharp little knives trying to break through, prick by prick. I thought it was the flu or a virus that was causing the bursts of pain that made me curl into a ball praying someone would put me out of my misery. For a few days, I was constipated, and then, for another few days, I would have diarrhea every five to thirty minutes or so. I finally went to the doctor, but as I lay down on the exam table in her office, I closed my eyes tightly and hugged my stomach with my knees so high to my chin, thinking, "No one will ever know what's wrong with me, so just end it and end me." My head began to hurt and the lights became too bright.

My doctor ultimately referred me to a gastroenterologist because she did not know what was wrong. In her eyes, I could see not only her confusion, but also empathy, as she showed my mom and me to the door. I went to bed that night, trying to get used to the pain, praying to God that someone would at least tell me what was wrong. But, the pain became too much and the bathroom slowly became my new bedroom, filled with blankets and books. What I came to care about was not the burning fire or short jabs of knives attacking my body or that the diarrhea would stop tearing me up inside, but that someone needed to give me answers.

The throbbing, bloating, and burning sensation in my stomach and backside was surprisingly low on August 5, 2010, as I slowly walked up to Dr. Abdullah's office. I was tired and anxious sitting in another doctor's office, going through the same steps I became so accustomed to: height, weight, blood pressure, temperature, eyes, and ears. The nurses no longer needed to help or tell me what to do, and as they watched me go through the steps so easily and almost robotically, they looked at me with a kind of pity, that I was so young and enduring these problems and procedures.

When doctor Abdullah said, "I think we should do a colonoscopy to get the best and quickest results," I was curious and excited. I was actually looking forward to the idea that I would get this long scope put up my rectum only because I would then get my answer. I knew how crazy and wrong that was to think, but with the kind of pain I had for so many days and weeks, I really didn't care; I just wanted the pain to go away. Despite my feelings on this idea, everyone else at the office gave me even more empathetic looks and kept hugging me and putting their hands on my shoulder. The nurse said that that night I would drink 2 of the laxatives called Go Lightly and that I would have 2 enemas at night and 2 more in the morning.

If I thought I was in pain that morning, then I was severely mistaken when my mother administered the first enema that night. When you get an enema, you lay on the floor on your side with one knee bent while warm and uncomfortable water goes through your body. Goose bumps appear everywhere because of the pain and your hand grasps the towel under you for what seems like five full minutes. I did not sleep that night. Instead, I lay on the bathroom floor, covered by my blue fuzzy blanket as my only comfort. In the morning, I begged my mom with tears rolling hard down my face not to give me my last enema, but she knew she had to as she cried with me. My skin was pale and cold, and my eyes were a little red and puffy as I looked in the mirror before leaving. I lost 10 pounds that night with all the prepping I had to do, but each step I took toward my colonoscopy was a step closer to my answer.

The morning of August 6, 2010 at 10:19 a.m., I had my first colonoscopy. I awoke slowly and begrudgingly, but as I did, I heard my doctor talking to my mom, so I pretended to still be asleep. Doctor Abdullah told my mom that the colonoscopy confirmed that I have Inflammatory Bowel Disease (IBD) and that it's a lifelong disease with no cure and little research. He was explaining to her that my entire diet would have to change; I would begin taking several pills a day and I may always continue to have trouble with sports (going to the bathroom a lot), but with the pills, the disease could be brought under control. I am now 17, have had 2 colonoscopies, take 7 pills a day (including a powder laxative) and I feel great and much stronger. I realize I have to live with this disease, but that I can still be myself with IBD. I have become more aware of my body and what I eat, and the love I have for my family has grown so much stronger.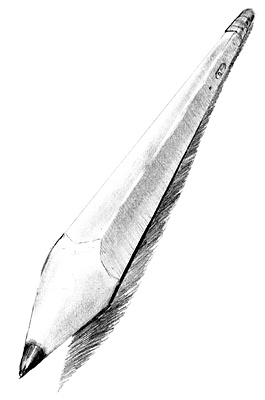 © James H., Philadelphia, PA