Sometimes
November 7, 2012
Sometimes my mind leaves the present to travel back in time. It leads me back to times with short, brunette hair and black Converse™. It takes me to a darkened room with a flickering screen. It takes me back to summer I fell in love for the first time.

The memories are somewhat hazy and perhaps a little misconstrued by time, but they mean more to me with each day that passes. Since that tie, I have never known that kind of love.

There are time when I try to remember the little things; things like the way his cologne smelled, the feel of his fingertips along my collar or even his sweet kiss, but now, with so much time in between now and then, they slip from remembrance like smoke through my fingers.

It is hard now to decide if I remember the truth or if I make myself believe I was happier than I really was. That is the question I ask myself when the hollowness surfaces; for sometimes, in moments of loneliness, I feel a deep aching inside myself where his love once was. There is a place inside me that is truly empty because I gave that part of me to him. Times come when I long to have his hands around my waist once more, feel his touch and kiss; times when I long to know his love again, for it was the best love I have ever known.

He was, is, and will forever be, the love of my life and I would thank him if I could for loving me, and allowing me to love him. Perhaps one day he will renter my life and the dreams we once had will come try- I believe that could happen-sometimes.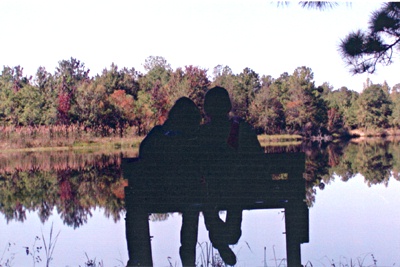 © Heather J., Slidell, LA