The pains of survival
November 28, 2012
Mud.

My feet squish the mud. Making it ozze between my toes. I laugh at the feeling. My rough hands, reach up, grab a twig, and pull my heavy body onto the bank. My arms fold across my chest as I stand in my bathing suit. The once seemingly hot air, now was clinging to my skin. Making it feel clammy and gross. Shivering, I walk, I shake with every step. I have no shoes, no towel, and no clue where the campsite is. Twigs contract on my bare feet, as I walk. They sound like fire, crackling and burning. I know I must look like something out of a horror movie. Because my face is scratched, it is bleeding somewhat. (We ran into a bush earlier) My legs, were the least of my problems. Their was hardly a patch of regular skin on them. They were covered with spider bites, and mosquito rashes.
Yeah, that's right I said spiders. One of my worst fears. Everyone knows it. Or well used to be one of my worst fears. Try having five of them in you're sleeping bag. I'm not talking itsy bitsey either. These were the BIG TIMES. Out in the middle of Vermont. Yes: huge. I had learned to live with it. I had to. Also, on the first day of this camp, back at base, I got stung several times by Yellow Jackets. Bees designed to kill bears. I had no mirror. No cell phone. No Tv. Nothing. I ate with a stick, right off the forest floor, I didn't even clean it first. (this was only because I was not about to carve my own spoon) We drank river water. The waters of the river. Pure divine nature at it's best. No matter how you put it, it's still gross.
To make matters worse. I had to learn how to canoe. 23 MILES!!!!!! I had never even picked up a paddle. As I quote from one of the counselors from the exploring camp, " We are going to have an Adventure. Together. And by the way... if you don't know how to canoe... you should probably figure it out because we are going to be doing A LOT of that." My jaw, was almost to the ground. "Seriously???" a twelve year old girl named Ella, from San Francisco exclaims. Oh lord, Emily what have you gotten yourself into... I ask myself. I knew it was going to be a lot. I knew it was going to be rough. Boy... I am so naive sometimes.
So let me ask you this... you think you're so tough? huh? HUH? well, try going on this camping trip. Tough has a whole new meaning.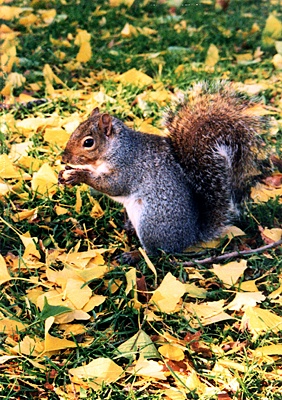 © Kaya H., Burlington, IA