Imagination? What is That?
July 10, 2013
Have you ever heard of something called imagination? Have you ever experienced the wonderful sensation of creativity that is adrenaline-pumping, yet relaxing? For those of you who have, congratulations. For those of you who have not, it is time to start living.

All around us, the environment is filled with extremely open-minded and creatively-welcoming people. I guarantee that you can discover such a species just by walking down your home road. There are so many creative human beings in the world that compose a one-and-only guild: the guild of artistic thinking. Those kinds of people import a great amount of excitement into daily life. Those people form the constructive basis on which every activity rests on.

Now equip your 3-D glasses and let us examine life from an artistic perspective. Every imaginative person has a unique way of approaching and thinking of creativity, but the central foundation of artistic thinking is (in my opinion), that everything can be worked with in the productive process. Take visual drawings, for example. Visual artist's are able to apply to paper anything that they physically or mentally see. Having the ability to absorb all material and abstract objects is essential in order to "design your mind," or so to speak. Keep in mind, that about all types of art contain this quality.

A way to look at this overall picture is like this: creativity comes in various forms and can be revealed everywhere. It unites originality to make a union. So throughout your life, do not stick to boring and ineffective activities. Release the imagination in you.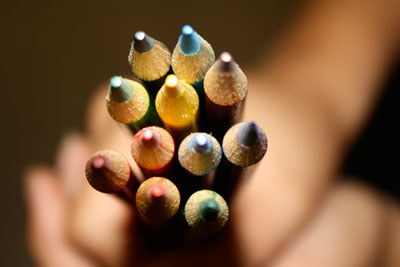 © Krista S., Newport Coast, CA