Ah, sweet contradictions.
September 5, 2013
Is this feeling present in all relationships or is it just me? Is this just one of the many things I worry about that no one else does. Some would call that paranoid and yes I guess in a sense it kind of is, but it is not because our relationship lacks necessary elements. We have all the elements to make for a fantastic relationship, trust, great communication and love. True, unaltered love that cannot be obstructed by anyone. I love this guy more than life it's self. So I am really not sure what my problem is.


Or maybe the problem is just that our love is so strong and we are so close I would be lost without him. I fear loosing my light in this dark world. I fear loosing him for he is my lover and best friend, and to loose both; my life would surely end. Or it would begin anew but not in a good way not in the sense of starting fresh but in the sense of never wanting to love again. The sense of fearing love, and fearing fear itself. My life would be hell through and through and that is a fact.

So I guess answering my own question logically this feeling is not present in all relationships. Especially not in ones where love is not true. So in conclusion this feeling is rare and I am glad to have it and then again I'm not. I hate this feeling and I love it too. Yet I also hate that I love it. Ah, sweet contradictions.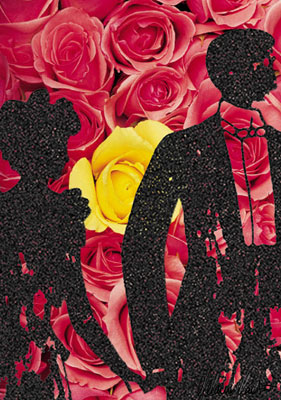 © Melanie M., Hendersonville, TN