My Daddy
April 1, 2014
Yes. I am blessed by God - not with supernatural powers; I am blessed with all my limbs and organs intact. But my real blessing is my role model, my father.

People then ask, 'why your father? Why not some other great personality, like Dr. Kalam or Mahatma Gandhi or Mother Teresa, who have brought about change in the entire world?' I reply, "My father's my idol, because he has taught me that 'it is always better to be a first-rate version of yourself than a second-rate version of someone else.' My father is my role model because I can relate myself with him. He provides me the impetus to soar higher and hold my head high."

My father is a risk-taker. He is stubborn and arrogant. He always has more on his platter than he can digest. He is very poor in time management. His profession as a doctor demands ungodly work hours and tedious calls. Even then, my father rises higher every day. He always has a smile on his face. He remains calm even in turbulent times. Notwithstanding his erratic work hours and wearisome calls, he takes out time to have a nice little chat with me. His talks and smiles make me realize, that money is not everything; but personal satisfaction and happiness is. He is the type of man who runs after excellence, not after success. And that is what inspires me – his leadership quality, and his utter devotion to his work, without forgetting his near ones. He has taught me that it is necessary to be arrogant sometimes, for that arrogance will give you the required will power to fly higher. He has inculcated within me the power to go on even when everyone has given up. My father has inspired me to apply the words in its truest sense – winners never quit, and quitters never win.

My father rarely worries or inquires about my academics. Except my class and school name, he probably can't provide further details about my routine, exams or competitions I participate in. But he trusts me to give my best in everything I do. And he has only one dream – to see me attain my dreams. My father lets me hold on to my individuality and set a trend. And I want only these qualities in my hero – leadership, determination, confidence in oneself, and the quality of expecting things only from oneself, not from others. My father is my role model, for he has taught me that life isn't about finding yourself; life is about creating yourself.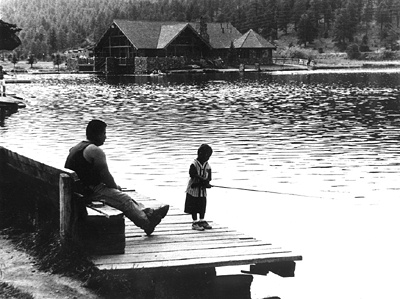 © Ryan P., Greenwood Village, CO