I, THE BAMBOOZLED PENMAN
November 16, 2014
This is one strange feeling - you want to write, but you have got nothing to write. Almost like you are dying to have a chocolate, but you have in front of you the very chocolates you despise. I mean, there are so many subjects to ponder and write about -discipline, studies, environment, pollution, and all other miscellaneous fields of interest for students of my age. But, it is a matter of surprise; I am not interested in any of these topics. You see, I am the type who writes more of opinionated essays than the normal facts-rich ones. And on topics almost utterly incomprehensible and inappropriate for my age. I am the philosophical type - I go on and on brooding over seemingly serious but actually useless topics until I feel my head would burst.
Back to the main thing. I want to write, but I don't have even slightest idea what to write about. I have already written a dreadfully long article on today's teens. I have written about internet. I have written about my role model. I have written about myself scores of times. What else is left?
Pretty much, pat would be your reply. You need to know what you WANT to write about. How about slavery, politics, India, cars, or current trends among young men and women? I can only reply - I don't want to write about these things. They are way too abused as a topic for discussion for me to continue the legacy. As for me knowing what I want to write - that is the problem. I don't know what I want to write about. I know that I want to write, but I don't know about what.
Poems don't come to me easily now. I have lost the finesse and perhaps the talent for it. Articles - well, no topic. I think a lot - but that is as far I go. I am not able to materialize my thoughts into words, let alone actions. Debates - nothing in the fray.
It kills me, you know. The fact that I don't have a valid and useful topic to write about. Especially because I want to write.   When I don't write, I get stuck in many problems. I lose touch with the flow. My vocabulary accumulates flab. My brain remains cluttered. I feel restless. Nothing interests me. Life seems dull, monotonous and tedious.
But wait. I am writing now, aren't I? I am writing now!!
God, what a relief. Just when I conjured up an image of mine doing absolutely nothing except stare into the infinite space like a buffoon. Thankfully, it won't be so now. Or ever. For now I know what to do when I apparently don't have a topic to write upon - create a topic. Make the daily mundane chores a lively topic for discussion. Transform unnecessary and inappropriate emotions into an anvil for consequent deliberation.

Looks like I haven't lost touch of writing as yet.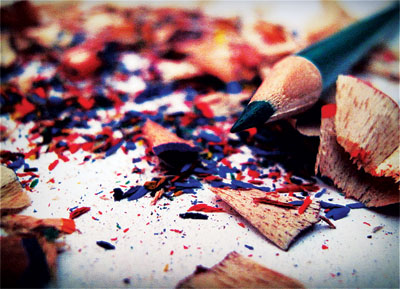 © Rosalee M., Lowell, MA