The Rabbit and the Girl
February 28, 2015
"Please, tell me a bedtime story." I begged. He sat on the edge of the bed, his wrinkles and gray hair revealing more of his age then he wanted. He smiled weakly at me. I felt my heart sink at least an inch. It would probably be a no. It made sense.
"Aren't you a bit old for this?" He asked. I shook my head. Sure, I was seventeen, going on eighteen, but truly I wanted to be a child again. Why didn't I go to Neverland? I read books all my life. I never thought to suck myself into one forever. Books are the cheapest plane ticket for your mind, but everyone chooses the two-way ticket. No one ever chooses a one way because the worlds outside books are sometimes better than the worlds inside books. Everything outside is familiar. Perhaps we are more elastic outside of books than inside. If something bad happens, we bounce back. In a book, we might be killed off within a page or two. Then again, what if we were all in a book right now? A giant book, filled with myriad pages that have been dog-eared over and over again. What if the story of me holding on is in that book?
"Please," I begged again. "Tell me a bedtime story…or maybe read me one." I suggested. My dad shrugged. I could tell my pleas were weighing him down. My heart rose at least a foot. He would give in; I could see it in his eyes and hear it in his sigh.
"What do you want to read?" He asked.
"The Velveteen Rabbit." I responded. "It's one of my favorites."
"I thought you read so many books you don't have any favorites." He groaned in response, getting to his feet.
"It's up on the top of the bookcase…careful don't break anything…there you go." I coached him. With some dexterity he pulled the book out from beside The Giving Tree, another of my favorites. He didn't knock over the yarn doll that my aunt made me either. He sat back down and eyed me with some suspicion.
"Are you sure?" He asked me. I nodded. It was 9:05 pm according to my clock, but I wanted my story and when I hear a story aloud, I don't feel so tired.
"Yes." I replied. He shrugged, sighed, and licked his fingers. I've noticed a lot of people lick their fingers before grabbing paper or something like it. They've just gotten their germs on the papers. I really don't mind, except for when I find a stain from their saliva in the corner of my page.
But my dad licked his fingers and opened the book. He read the inscription: "to McKenzie with love…oh this is from."
"Yeah," I responded, looking over the scrawled names below. My generous cousins from Wyoming, if they had never given me that book, I would have never learned to believe. My dad continued reading.
And I began to cry. Almost unconsciously the tears filled my eyes. It had been almost too long since I had heard those wonderful words penned by Margery Williams. I silently felt the tears slide down my face as I heard my dad speak the rabbit's question of knowing what is real or not. I held on. I believed that the rabbit was real. I didn't care if I was laughed at or considered stupid for hearing a bedtime story at my age, but it was true. I believe that the Velveteen Rabbit is real. I make him real.
Each tear that fell from my eye was a tear of my sorrow. I so wanted to hold onto my childhood. I so wanted to hear my dad read the story to me again and again and never get tired. My dad is traveling now on a business trip. The Velveteen Rabbit sits nonchalantly on the bookcase while I wait for my lost childhood to continue when my dad returns.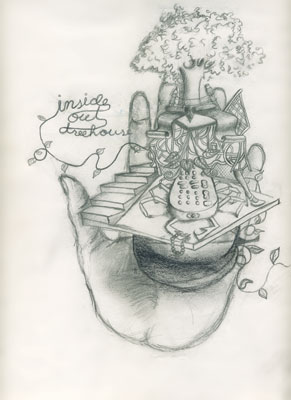 © Moselle S., Le Claire, IA