Behind the Smile
February 3, 2016
Behind every smile is a story and right now my smile is hiding the pain I feel. Last Wednesday, my great grandmother died. Her death is quite sad for my family. It's hard to suffer the loss of a family member, but what hurts the most is watching others go through the same loss.

Around 12 pm on Wednesday January 20th, my great grandmother passed away. During my Creative Writing class on this day, I had written a poem about her. At this time, I didn't know that she had passed but as I was writing the poem I felt like it was the end. I didn't know that she had died until after school had finished that day. I sat in the car line for the middle school, waiting to pick up my younger brother. As I sat, I mindlessly scrolled through Facebook on my phone. Then my eyes caught sight of my mom's profile picture. I silently read the post about my great grandmother's death. My thumb clicked the like button, almost like a reflexive thing. I felt my heart stop and my stomach twist into knots. I scrolled down a few more post and read the ones my Meme and Aunt had written. I felt the tears forming in my eyes. I knew I needed to be strong and hold myself together. My phone buzzed in my hand and I answered it, holding in the sobs that threatened to escape my lips. I spoke to my mom as she told me what had happened. Once off the phone, I made a comment to my Nana that I didn't know what hurt more. She told me it was ok to cry and I let myself release my pain. The warm tears streamed down my face as I let out all the pain I felt. After I had cried for a few minutes, I felt better.

To be completely honest, I don't know what hurts more in this situation. I feel sad because I lost a family member, but mostly I feel sad for all the others who lost her too. It breaks my heart to think of my Meme losing her mother less than a year after losing her brother. I feel this sadness for all those who are also sad. I just hate to see them all in so much pain. A part of me also feels happy, because my great grandmother is no longer suffering and she is with her son and husband. I guess the reason I'm writing this is to let people know that behind every smile is a story you may never know.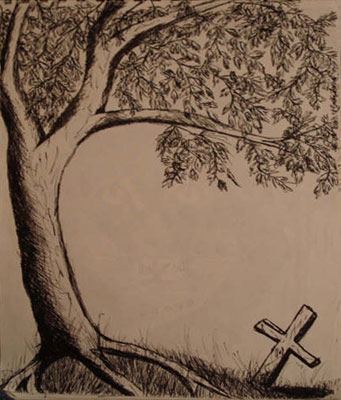 © Courtney K., Bethel Park, PA