Wish I Thought Twice
September 22, 2017
Favorite mistakes change our mindsets.  It was the first week I started ROTC and it was Friday. It was our lunch  break and I was hanging out in the unit. I was super excited and motivated for my first PT day. PT is physical training. It's like PE but more harsh and military style. I was hyper and many people were looking at me crazy because one I was this freshmen jumping around all happy and two because some of them just got done with the PT and new exactly what we were about to do. I had no idea what I was about to endure.
Lunch finally ended and I went to my 5th period class, room 225, Mr. Johnson's room.  There were two other people in ROTC in the same classroom. I asked my friend Devin how did it go and he said "your going to die". Immediately I got butterflies in my stomach because Devin's on the PT team and he does exercise everyday and if this PT was hard for him then I'm screwed. I'm not the most athletic person and I'm not fit so I was really worried and nervous. The time seemed to speed by faster than usual and once the bell rang my heart began to pound.

I headed to my 6th period class and got changed into my PT gear in the females changing room. Once we took roll call we headed out  the track and out Gunnery Sergeant was out there with us because it was her turn to PT us. We did some stretches and she told us what we have to do. We have to do four laps around the track and after we were done if there where people left we would have to go back and get them. Again I'm not very athletic and you guys are probably thinking "four laps that's nothing", well for me that's like hearing your going to die. Now I hated running back in freshman year but I love it now and I do it every weekend. So I was on my third lap and I felt good i wasn't tired and i was going my own pace. I finished and that would mean i would have to go back and run with someone who wasn't done. I was the second one done so the rest of my platoon were running still and there were fifteen of us  and I would run until everyone was done.

Four people later…..I am sweaty and tired, my lungs are burning and I can't run anymore, so I fall out. Biggest mistake ever. Once I fall out my Gunnery Sergeant walks over to me.
"What are you doing?" she yelled. "Get back in there"
I was so tired I couldn't respond all I could remember is shaking my head "no".
She looked at me as if I had just slapped her straight in the face. She looked me straight in the eye and I would like to believe she seen how tired and exhausted I was. Her expression changed to a compassionate yet ferm kind of feeling.
   
"Look", she started " I know you're tired,but your teammates are still out there suffering and they need someone to help pull them through.  They need your guidance and they need you to know that they're not fighting alone"

That was enough to pull me through. I ran with the rest of my team. After that day I never gave up on anything even if I thought it was to hard or that I couldn't take anymore. I push the thought of quitting out of my head and I have been very successful ever since.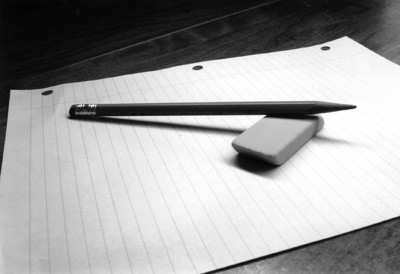 © Michael H., Mildford, CT